Knowing the risks of breast cancer is the first crucial step toward being fully informed about your future health and wellbeing so that you can stay as healthy as possible. Breast cancer is the most common malignancy in women throughout the world and constitutes 22.9% of cancer in women, (1) so in many cases, it pays to be informed of the individual risks. It is a well-known fact that many cancers can be hereditary, and breast cancer is no exception. But what happens to our cells on a molecular level? The genetic makeup of your body consists of 20,000 to 25,000 different genes. A very small error in a gene is called a mutation. Although some mutations are harmless, others can cause abnormal cell behavior. When cell behavior is medically judged to be out of control, it is deemed cancerous.
Family history is one of the most important risk factors for developing breast cancer. (1)
As physicians, our understanding of the science of breast cancer is developing more and more each year, and what matters most to patients is that if something unexpected does happen, we as experts will be there to provide our knowledge, clinical competence, and care. One such medical professional is Dr. Michael Howard, a board-certified plastic surgeon who has been providing his patients with life-changing breast reconstructive surgery in Lake Forest for many years. His sensitivity to the emotional and physical tolls breast cancer can have on women ensures you will be treated in a dignified, individualized manner. If you have been affected by breast cancer and would like to take the next step toward your breast reconstruction, please call us at (224) 271-4250 or fill out an online inquiry form, and one of our knowledgeable team members will respond to your request as soon as possible.
Breast Cancer Risk Factors
Numerous studies have identified some key non-genetic risk factors for breast cancer. These include:
Early menopause
Alcohol and tobacco use
Exposure to radiation
Obesity
Sedentary lifestyle
High fat diet
Frequent spontaneous miscarriages
Lack of breastfeeding
Hormone replacement therapy (2)
Around 5 in every hundred cancers diagnosed are linked to an inherited faulty gene. (3) In relation to breast cancer, the scientific spotlight is keenly focused on two genes: BRCA1 and BRCA2.
BRCA1 & BRCA2 Genes
Both women and men have BRCA1 and BRCA2 genes, and in both sexes, these genes can be prone to mutation. BRCA stands for BReast CAncer gene. They play an important role in stopping the cells in our body from growing and dividing out of control. Unfortunately, if a person inherits a faulty version of these genes, they have an increased risk of developing different types of cancers, which include:
Breast cancer
Ovarian cancer
Prostate cancer
Pancreatic cancer (4)
In light of this, some scientists believe that genetic testing is the way forward to predicting breast cancer susceptibility in some patients.
What Are the Benefits of Genetic Testing?
With knowledge of a patient's genetic susceptibility to breast cancer, scientists and clinicians can develop more effective ways to mitigate cancer in the future. These include:
Modifying breast cancer surveillance options and age of initial screening.
Suggesting specific risk-reduction measures (such as bilateral mastectomy).
Clarify familial cancer risks based on gene-specific cancer associations.
Offering treatment guidance (for example, avoiding radiation-based treatment methods for certain individuals).
Identifying other at-risk family members.
Providing customized, gene-specific, treatment options (for example, PARP-inhibitors for BRCA1-mutation carriers). (5)
Choices After Mastectomy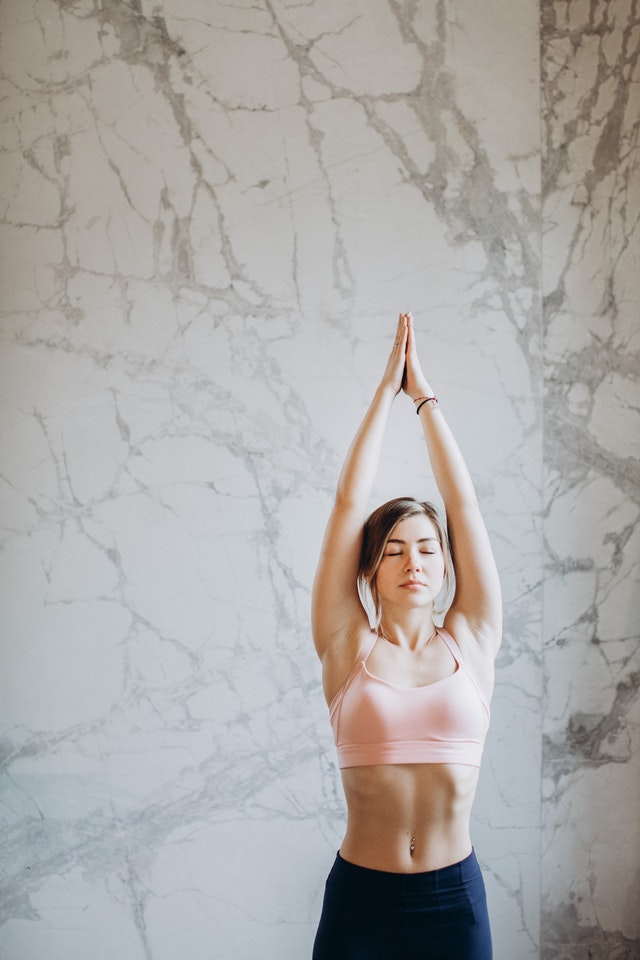 For women who have had breast cancer, their world is often changed in ways they would not have been able to predict prior to their diagnosis. Indeed, studies have confirmed that both breast cancer and its treatment, often aggressive in nature, can have a significant negative impact on the self-esteem and mental health of patients. (6) Moreover, as mastectomy is still one of the primary methods of treatment for breast cancer,  patients are looking to take back control of their bodies and regain their confidence through breast reconstruction after the removal of their breast tissue. A deep inferior epigastric perforator flap (DIEP) breast reconstruction procedure is one such option to reclaim bodily autonomy and self-confidence.
DIEP Flap Reconstruction
The DIEP procedure is a reconstructive surgery for breast cancer survivors who have undergone unilateral (one breast) or bilateral (both breasts) mastectomy. This type of breast reconstruction is known as an "autologous" surgery. In autologous procedures, surgeons use living tissue from other areas of the person's body to form the breast shape, as opposed to using implants as a means for recreating breast shape.
Situated in the lower torso, the deep inferior epigastric perforator is a blood vessel that runs from the external iliac artery and under the rectus muscle. It functions as a major blood conduit to the anterior abdominal wall.(7) There are a number of benefits, which include:
Natural look and feel
Boosts self-esteem and confidence
Lower risk of muscle function loss
Lower risk of herniation in the abdomen
Can reduce abdominal fat
To book your DIEP flap reconstructive breast surgery with Dr. Howard, get in touch with our Lake Forest location today by calling (224) 271-4250. 
Candidates for DIEP in Lake Forest
Prospective candidates for a DIEP flap procedure should have enough abdominal tissue for the surgeon to transfer. In addition, you should not be obese or smoke, as both of these factors can negatively affect the outcomes of your treatment and put you at a higher risk of complications. You will be able to discuss your surgery options during a personal consultation with Dr. Howard.
Personal Consultation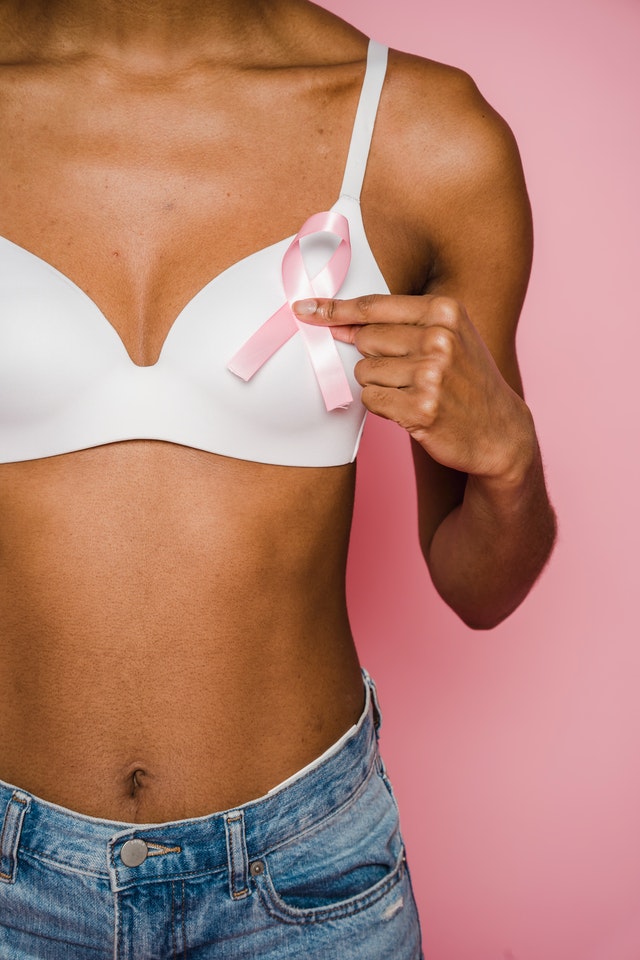 As well as offering expert surgical knowledge, providing our patients comfort with a thorough explanation of the details of their individual treatment plan is the key to our continued success. In the initial stages after your mastectomy, you may feel some physical pain and emotional distress, which is why the doctor/patient relationship must be as strong as it possibly can during your recovery. We want to be there for you to provide answers when you need expert medical assistance. That's why Dr. Howard offers each of his patients an individual consultation to help them describe their situation and formulate a treatment tailored to their individual needs. To start the process, please reach out online, or call (224) 271-4250 for immediate assistance.
Preparation for DIEP Flap Surgery
In the run-up to your DIEP surgery date, you should aim to live as healthily as you can. This means you should do the following.
Eat a balanced diet
Conduct regular cardiovascular exercise
Stop smoking
Lose excess weight
Prepare mentally
It is very important you are open to discussing the goals of your DIEP procedure and recovery plan with Dr. Howard well before your surgery date. A clear line of communication is the key to a successful recovery!
DIEP Flap Procedure
Dr. Howard skillfully utilizes your own living tissue for breast reconstruction in the various DIEP Flap Breast Reconstruction techniques. It is performed under general anesthesia and takes between 6-8 hours to complete. For further information about the breast surgery options we offer, please read our procedures page.
Recovery & Results
It is important to have realistic expectations for the results of your DIEP breast reconstruction. Your breasts may not look or feel exactly the same as they did before your mastectomy, but the goal is always to create a natural look with minimal patient discomfort. Dr. Howard offers the Northwestern Enhanced DIEP Recovery pathway for all of his breast reconstruction patients to optimize their healing and aesthetic appearance after their procedure.
Northwestern Enhanced DIEP Recovery Pathway
Enhanced clinical care pathways successfully promote early recovery. (8) Northwestern University's enhanced recovery program (ERP) provides extensive pre-and post-operative advice to DIEP patients. The program gives extensive guidance, including:
Detailed pre-and post-surgery guidance
Caring for your postoperative wound
Suitable postoperative activities
Postoperative pain management
Cost of DIEP Flap Breast Reconstruction in Lake Forest
Understandably, elective breast surgery is not covered by insurance, but post-mastectomy breast reconstruction is covered by most health insurance plans since the implementation of some important legislation. The Women's Health and Cancer Rights Act was passed in 1998 to mandate insurance coverage for breast reconstruction surgery.(9) If your insurance covers mastectomy, then by law it must cover post-mastectomy reconstruction too. If you have any further questions about health insurance coverage for breast reconstruction, please complete an inquiry form via our website.
FAQ
If my mom had breast cancer does that mean I'll get it?
The hereditary component of breast cancer can be inherited through a mother or a father's genetics. While there are no definitive ways to predict the development of breast cancer, there are a number of intrinsic and environmental factors that can increase the risk. If you have concerns about the risk of breast cancer in your family, speak to a medical professional for more information and guidance.
Who is most at risk of developing breast cancer?
Women who are over 50 are most at risk of developing breast cancer. Intrinsic factors that predispose you to breast cancer risks include breast cancer in the family, breast density, reproductive history, and previous radiation treatments. Additional extrinsic risk factors include a sedentary lifestyle, being overweight, undergoing HRT, and drinking alcohol.
Is breast cancer a hereditary disease?
Although family history is an important risk factor for developing breast cancer, studies estimate that around 5 in every hundred cancers diagnosed are linked to an inherited faulty gene. (1)(3)
References
Larsen, M. J., Thomassen, M., Gerdes, A.-M., & Kruse, T. A. (2014). Hereditary Breast Cancer: Clinical, Pathological and Molecular Characteristics. Breast Cancer: Basic and Clinical Research, 8, BCBCR.S18715. https://doi.org/10.4137/bcbcr.s18715 
Mehrgou, A., & Akouchekian, M. (2016). The importance of BRCA1 and BRCA2 genes mutations in breast cancer development. Medical Journal of the Islamic Republic of Iran, 30, 369. Retrieved from https://www.ncbi.nlm.nih.gov/pmc/articles/PMC4972064/ 
Olopade, O. I., Grushko, T. A., Nanda, R., & Huo, D. (2008). Advances in Breast Cancer: Pathways to Personalized Medicine. Clinical Cancer Research, 14(24), 7988–7999. https://doi.org/10.1158/1078-0432.ccr-08-1211
Inherited genes and cancer types. (2015, June 2). Retrieved from Cancer Research UK website: https://www.cancerresearchuk.org/about-cancer/causes-of-cancer/inherited-cancer-genes-and-increased-cancer-risk/inherited-genes-and-cancer-types 
Apostolou, P., & Fostira, F. (2013). Hereditary Breast Cancer: The Era of New Susceptibility Genes. BioMed Research International, 2013, 1–11. https://doi.org/10.1155/2013/747318 
Ghodusi, M., & Heidari, M. (2015). The relationship between body esteem and hope and mental health in breast cancer patients after mastectomy. Indian Journal of Palliative Care, 21(2), 198. https://doi.org/10.4103/0973-1075.156500 
Mustafa, A. Y. A. A., Alasmari, W. A., Mustafa, A. Y. A. A., & Alasmari, W. A. (2021). Anatomical Study and Clinical Importance of the Inferior Epigastric Artery. International Journal of Morphology, 39(3), 688–691. https://doi.org/10.4067/S0717-95022021000300688 
Astanehe, A., Temple-Oberle, C., Nielsen, M., de Haas, W., Lindsay, R., Matthews, J., … Schrag, C. (2018). An Enhanced Recovery after Surgery Pathway for Microvascular Breast Reconstruction Is Safe and Effective. Plastic and Reconstructive Surgery – Global Open, 6(1), e1634. https://doi.org/10.1097/gox.0000000000001634 
Maass, S. W. M. C., Bagher, S., Hofer, S. O. P., Baxter, N. N., & Zhong, T. (2015). Systematic Review: Aesthetic Assessment of Breast Reconstruction Outcomes by Healthcare Professionals. Annals of Surgical Oncology, 22(13), 4305–4316. https://doi.org/10.1245/s10434-015-4434-2