FaceTite
Conveniently located to serve the areas of Lake Forest and Chicago, IL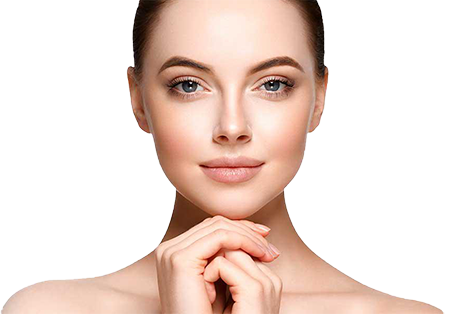 FaceTite is a rejuvenating cosmetic procedure that firms and tightens the face. This procedure combines radiofrequency technology with delicate liposuction to create a non-surgical and minimally invasive alternative to the traditional face lift. Are you unhappy with loose skin around your face and neck? Are sagging jowls making you look heavier and older than you feel? FaceTite may be the answer you've been looking for.
Modern cosmetic medicine is taking advantage of the many applications that radiofrequency offers, and with good reason. Radiofrequency (RF) technology can destroy fat cells and restructure tissue beneath the skin for lasting results. Like its other application, BodyTite, FaceTite lives up to its name by tightening skin as it combats fat. Get the burst of confidence that you deserve with a well-defined jawline and a taut youthful complexion. Dr. Michael A. Howard has beautiful offices in Lake Forest, Chicago, and Glenview and is proud to offer his discerning patients this state-of-the-art technology. Contact his office today to turn back the clock.
How Does FaceTite Work?
Traditional facelifts involve drastic surgical intervention. And while they may be the best solution for those who need dramatic improvements and have the time for a lengthy recovery, FaceTite offers smooth skin without sutures, and definition without delays. This fascinating technology firms your face via a hand-held device with electrodes that communicate this energy through the skin. These electrodes transmit fat-melting, skin tightening radiofrequency waves. RF waves quickly heat the targeted fat to kill fat cells, and cauterize the surrounding tissues. This means no tell-tale incisions, and less bruising, swelling, and much faster healing time compared to a facelift.
But, they don't call it FaceTite for nothing! FaceTite's RF waves create a high temperature that safely retracts the skin and initiates the body's natural production of collagen. The result is firmer, tighter skin that continues to improve.
It's Getting Hot in Here
FaceTite uses two electrodes: one is at the tip of a thin wand that is inserted under the skin through a minuscule incision, and the other is suspended above the skin in a U-shaped hand-held device. But there's more to this complex device! Besides assisting in the thermal effect that melts the fatty tissue, the slender internal wand is also a silicon-coated cannula that then removes the melted fat.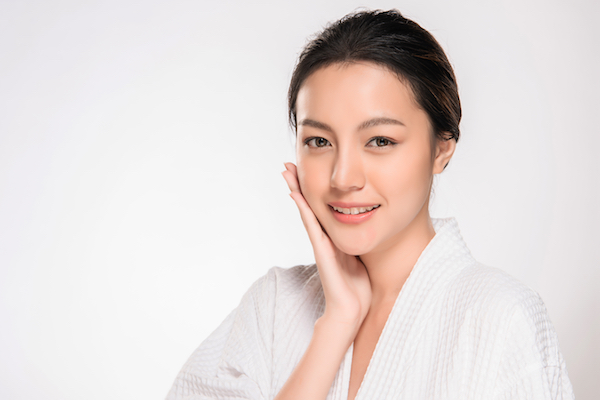 While the FaceTite patient is resting comfortably, each end of this U-shaped device is emitting powerful heat for optimal results. It's what sets FaceTite apart from the other facial procedures available today. Each of the electrodes on these devices is hard at work to melt fat and tighten skin. With the internal electrode's temperatures of up to 185°F and the external electrode reaching 135°F, RF technology allows FaceTite to do its job without burning this delicate part of the body. (2) The external electrode has special sensors that deliver information to FaceTite's computer which responds by turning the RF energy on or off: the temperature of your skin during a FaceTite procedure is monitored 10 times per millisecond! This safe, prolonged exposure of thermal energy optimizes the soft tissue contraction that tightens your skin. (1)
Candidates
Candidates for FaceTite are looking for a more vivacious visage, and are excited about the prospect of minimally invasive technology. If the march of time has left you feeling droopy but hesitant to undergo a full facelift, FaceTite is for you.
When you talk to Dr. Howard about your cosmetic concerns, he'll be able to recommend the best options to help you get the results you're looking for.
Personal Consultations
During your personal consultation at Dr. Howard's offices, you can expect a discreet and personable consultation where you can openly discuss your goals. Dr. Howard will use this opportunity to review your medical history, examine your face, jawline, and neck, and determine the course of action that will get you the results that you deserve. If FaceTite is the right solution for you, Dr. Howard and his staff will do everything they can to make sure that you have the best experience possible, and let you know exactly what to expect before, during, and after your procedure.
Preparation
Fluctuations in weight affect all our body parts. So, before undergoing a FaceTite procedure, you should be at a stable weight and in overall good health.
During your personal consultation, tell Dr. Howard about all supplements, herbs, and medications you take. He may ask you to stop taking medications like blood thinners and NSAIDs in the days leading up to the procedure to reduce the risk of excessive bleeding.
Arrange transportation to and from your appointment, and keep in mind that you will be wearing compression wraps for the next few days. It's best to make all necessary arrangements and do any shopping and pharmacy visits prior to your procedure.
Procedure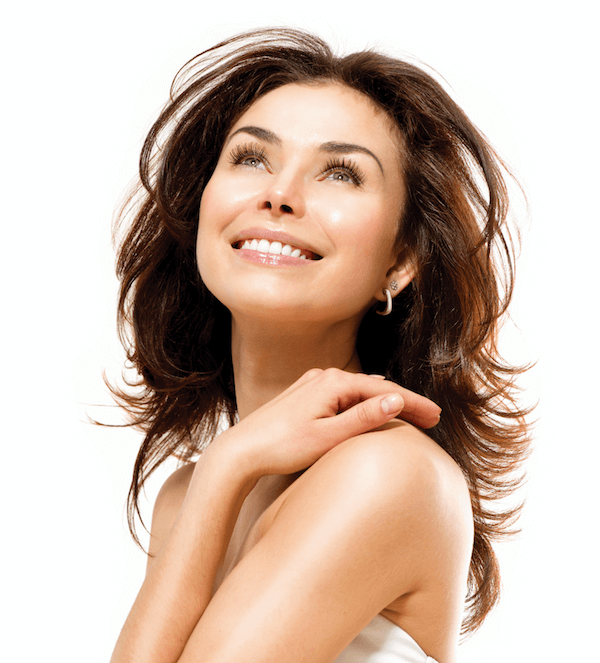 FaceTite technology ensures that your procedure is constantly being tailored to you. The handpiece is adjusted to target the optimal depth, and anesthesia will ensure that you don't feel a thing. Next, Dr. Howard will make a tiny incision and insert the long, thin, electrode-tipped cannula under your skin. Its specially designed tip penetrates into troublesome fat, while it passes RF energy back and forth with the external electrode disks, all the while regulating temperature for optimal results and safety.
Dr. Howard will treat the area under your chin, around your jawline, and cheeks in delicate but steady, regular passes, and access a significant area with only a few sites of penetration.
Recovery
FaceTite is designed to be a fast and easy procedure and recovery. The average time for a FaceTite procedure on the lower face is only 15 minutes. (2) 
After your procedure, you'll wear a face and neck compression garment to ease swelling for about 2 days. Plan to take a few days off of work, and expect some bruising and discomfort in the days following your procedure. The best is yet to come!
Results
Patient satisfaction rates speak for themselves. In one study, 39% of patients reported excellent satisfaction; 46%, good; 15%, fair; and 0% felt that they had poor results.
None of the numerous studies and ample research on this technology have found complications or long-lasting negative side effects. Although you may notice a difference immediately following your procedure, your results will continue to get better over time. Your body will naturally continue to produce the collagen that tightens your layers of skin. You'll enjoy lasting results and feel good about keeping your chin up! To learn more about the other services Dr. Howard offers and the latest in the Lincoln State, follow his blog.
Complementary Procedures
Since you'll soon have elegant definitions in your jawline and cheekbones, why not do something about those forehead lines? Botox can help, and only takes a few minutes. Treat yourself to some instant gratification! Botox is a common, non-surgical, injection used to rejuvenate one's facial appearance. The most common treatment areas include wrinkle-removal for the forehead, glabella (the "elevens"), around the eyes, and eyebrows. Botox effects generally last for three to four months, and many patients schedule regular appointments to maintain their fantastic results.
If you're unhappy with deep lines and wrinkles, thin lips, or gaunt-looking cheeks, a dermal filler could be just the thing. These injections can be strategically placed to plump and smooth your complexion. Because they are temporary and can be reversed if necessary, fillers are a great way to test-drive a new look, without committing to the permanent results of surgery.
Cost
Every patient has different goals, lifestyles, and facial structures. To get the best possible results, you'll need a customized treatment plan. Dr. Howard will work with you during your personal consultation to determine what course of action will best meet your needs, and then be able to give you an estimate for your FaceTite solution.
FAQ
What is FaceTite?
FaceTite removes fat and tightens the skin around the jawline, cheeks, and chin, giving patients a more taut, youthful appearance.
How does FaceTite work?
 FaceTite uses a specially designed hand piece with two electrodes. One is positioned to float above the skin, and the other is on the tip of a thin cannula that melts fat. The two electrodes pass radiofrequency energy to create a thermal effect that destroys fat, and tightens the skin. It can be combined with liposuction to treat stubborn sagging areas. 
Is FaceTite permanent?
FaceTite results can be seen immediately, with the best results being noticeable after 6 months, and improvements continuing up to 12 months. Final results can last up to five years.
What's the difference between FaceTite and a face lift?
A face lift is the surgical repositioning of the skin, for a "lifted" and youthful appearance. FaceTite is a non-surgical, minimally invasive treatment that uses RF energy and liposuction to tighten the skin of the face.
References
Kang JS, Cho SE, Nam SM, Park ES. Nonexcisional, Minimally Invasive Rejuvenation of the Neck Using Radiofrequency Tissue Tightening (FaceTite(TM)). Archives of Aesthetic Plastic Surgery. 2015;21(3):91-95. doi:10.14730/aaps.2015.21.3.91
Keramidas E, Rodopoulou S. Radiofrequency-assisted Liposuction for Neck and Lower Face Adipodermal Remodeling and Contouring. Plastic and Reconstructive Surgery – Global Open. 2016;4(8):e850. doi:10.1097/gox.0000000000000809