Botox
Conveniently located to serve the areas of Lake Forest and Chicago, IL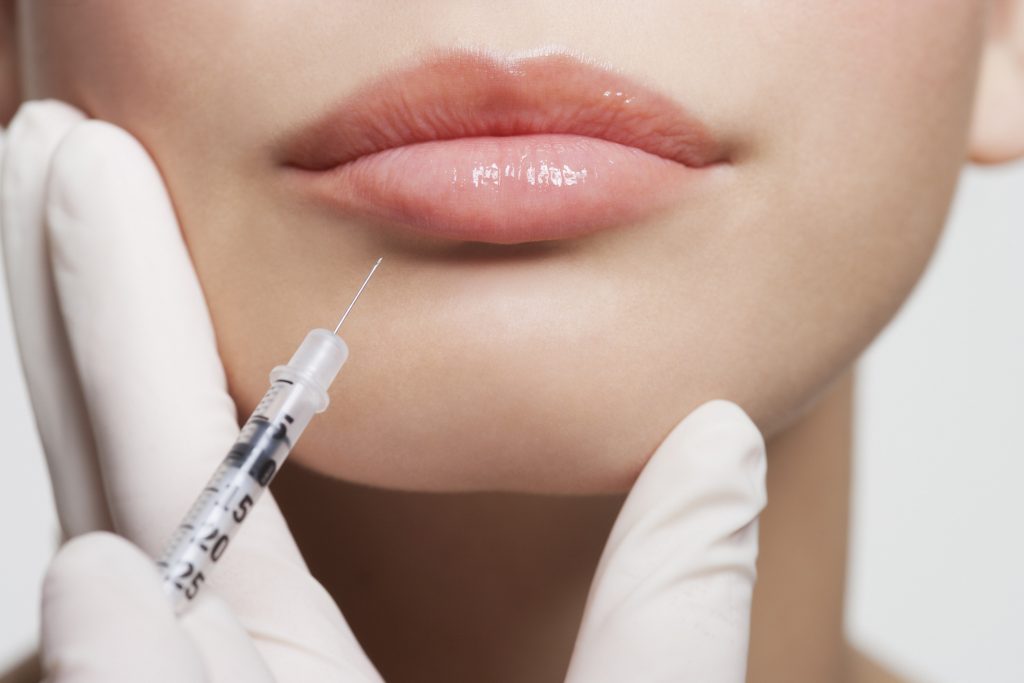 Botox is a popular cosmetic injection used to treat lines and wrinkles. The goal of Botox treatment is to rejuvenate and improve the look of the skin, giving a youthful and refreshed appearance. Have you noticed pesky creases appearing on your face, making you look older than you feel? Are you disappointed when you look in the mirror or see pictures of yourself? Botox can gently relax away wrinkles that can creep in as we age.
Dr. Michael A. Howard is an experienced, board-certified plastic surgeon who wants his patients to look and feel their very best. He and his team artfully administer this powerful cosmetic for natural-looking results that will turn back the clock and turn up your confidence! Contact his offices in Chicago, Lake Forest, or Glenview, IL, to schedule your consultation today.
A Wrinkle In Time
Did anyone ever warn you as a child that your face "might get stuck that way?" They weren't entirely wrong! Wrinkles in the skin result from the gradual loss of collagen as well as muscle activity beneath the skin. Our facial muscles push and pull the delicate skin and underlying connective tissue of our face every time they contract. Skin produces less collagen as we age, and so skin begins to show the evidence of this repetitive creasing. Even though many of our facial expressions are involuntary, they can still take their toll over time.
Botox works by relaxing the muscles underneath the skin, causing a smoother facial appearance. Without the harsh, repetitive muscular contractions, lines and wrinkles don't stand a chance. For example, with no furrowed brow, there are no forehead lines or "11's" between the eyebrows. Patients love the way that Botox imbues a serene expression that radiates confidence and composure.
How Does Botox Work?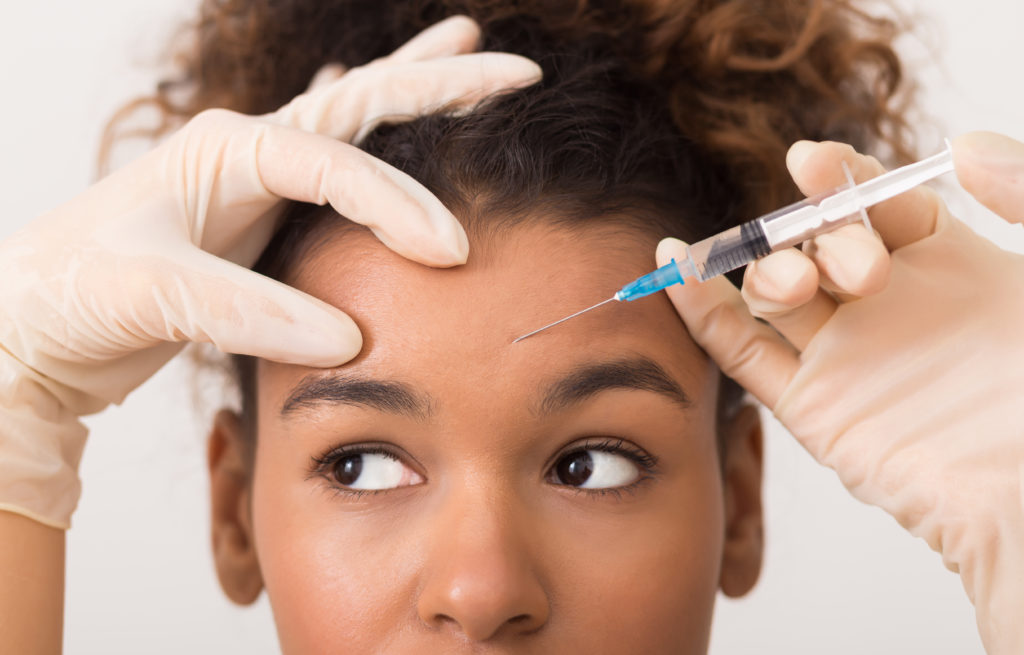 Botox is a neuromodulator– it keeps your muscles from "going with the flow." When it's injected into the muscle, it disrupts the flow of acetylcholine, a neurotransmitter. [1] This chemical is what your nerves send to the muscles to tell them to move. When Botox interferes with this process, muscles just aren't able to flex the way they usually would. Contrary to popular belief, Botox doesn't "paralyze" your muscles. It just intercepts the message! Your botox injections will be strategically placed to target the muscle movements that cause your lines and wrinkles.
Botox Benefits
Both Doctors and patients love Botox. You can rest assured that this cosmetic is safe. Besides being FDA-approved for efficacy and safety, it's also one of the most frequently researched and studied pharmaceuticals. Botox appears in over 528 articles in scientific and medical journals and has over 16 years of published research that proves its ability to deliver real results. Not only is Botox safe, it's consistent; doctors have been injecting Botox since 1989. Today, it's the most commonly performed non-surgical cosmetic procedure in the United States. (2)
Where Can I Get Botox Injected?
Botox is a cosmetic treatment that can improve the appearance of the following issues.
Forehead wrinkles
Glabellar lines between the eyebrows (also known as the "elevens" lines)
Creases along the sides of the nose (sometimes called "bunny" lines)
Vertical lines around the mouth ("smoker's lines")
Crow's feet
The most common treatment areas include the forehead, glabella (the "elevens"), around the eyes, and eyebrows. Botox can also be used to manipulate the corners and edges of the mouth to give the appearance of fuller, firmer lips. For patients unhappy with a "gummy smile," Botox can relax the upper lip, keeping it from curling upwards and revealing too much of the upper gum-line.
Candidates
Ideal candidates for Botox treatments are in good health and want to temporarily reduce the look of lines and wrinkles. As the data proves, Botox is a safe and effective cosmetic procedure. However, it's not for everyone. Botox is not for women who are pregnant or breastfeeding. If you have an active infection or outbreak in the treatment area, you may have to postpone your injections or consider another solution. Botox is also not for those diagnosed with certain neuromuscular diseases.
However, Botox may be a life-changing treatment for other candidates.
Botox didn't start out as a cosmetic procedure and still has important non-aesthetic uses.
Patients who suffer from axillary hyperhidrosis, or excessive sweating, can benefit from Botox injections in areas like the armpits, palms of the hands, and the feet. (2) Candidates for Botox also include those stricken with chronic migraines. Injections of this powerful drug can reduce the frequency and severity of migraines for several months afterward. (3)
Three cheers for Botox!
Personal Consultation
Dr. Howard and his team are dedicated to giving patients personalized attention and the best experience possible. They regularly give women hope by performing breast reconstructions and understand the difference that even a small improvement like Botox can have on a patient's life. Your consultation appointment is your chance to discuss your aesthetic goals. Dr. Howard will review your medical history and medications that you may be taking to avoid any adverse effects from your injections. If you're a good candidate for Botox, you can plan for a smoother complexion as Dr. Howard determines the perfect treatment plan for you.
Preparation
Unlike other cosmetic procedures, Botox requires little preparation. It's non-surgical, minimally invasive, and the entire procedure typically takes under an hour. But, if you're looking forward to an injection appointment, there are a few things you need to do before your Botox injections:
Stop taking blood thinners for two weeks before your injections unless your doctor advises otherwise
Don't take aspirin, ibuprofen, or other NSAID's
Avoid strenuous activities for 2-3 days after your treatment
Skip alcoholic beverages the day before and after receiving Botox
Procedure
Before your Botox injections, you'll be given a topical anesthetic to numb the treatment area. You'll then receive a series of injections in specific patterns along the targeted muscles. Botox injections use an extremely delicate needle and are typically reported as painless! Many patients experience mild swelling and sensitivity after their injections, but these symptoms usually don't last more than a day or two. (4) Most patients are able to continue their day after their injections and manage any lingering soreness with an ice pack and Tylenol.
Results
While you may notice a difference immediately after your injections, it will take a few days for any swelling to go down and for the Botox to get to work. Within a few days, you'll notice a marked improvement in the appearance of fine lines. Don't start the party yet- it can take up to two weeks to see your complete results. Once you experience the full effect of your Botox injections, you can plan on enjoying your smoother, more youthful skin for the next several months. Although the total duration of Botox varies based on the amount used and location injected, Botox can last up to 4 months. Botox is a temporary cosmetic procedure, which makes it a great solution for those who want to eliminate lines and wrinkles without committing to a procedure with permanent results or a lengthy recovery period. Patients who love the results they get from Botox schedule regular sessions to maintain their unlined complexion.
Cost
Because every patient will require different amounts of Botox and a different number of injections to meet their individual goals, the price of Botox Cosmetic will be unique. You'll receive an accurate price quote for your Botox treatment during your personal consultation.
FAQ
Does Botox hurt?
Botox is a non-surgical, non-invasive series of small injections. You can opt for a topical anesthetic before your treatment to numb your treatment area. Most patients report mild swelling or soreness at the injection sites after their session but are able to alleviate any discomfort with ice and over-the-counter pain medication. 
How long does it take to get Botox?
Many patients squeeze Botox injections in on their lunch break or between errands. Treatments typically only take 10-15 minutes.
Does Botox make your lips bigger?
Targeted Botox injections can create the appearance of larger lips by relaxing certain muscles. However, Botox does not change the dimensions of body parts. If you're interested in lip augmentation, dermal fillers or a fat transfer will help you get a plumper pucker.
Can I drink after Botox?
It's generally advised to avoid alcohol the day before and after Botox injections. Alcohol can increase the risk of bleeding and result in more pronounced bruising at the sites of your injections.
References