Tummy Tuck (Abdominoplasty)
Conveniently located to serve the areas of Lake Forest and Chicago, IL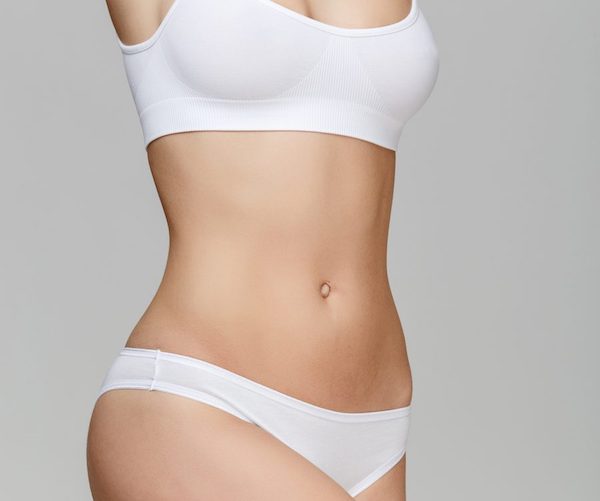 The tummy tuck is a classic body contouring procedure to eliminate lax, sagging and overstretched skin at the abdomen. While young skin does possess some supple springiness to bounce back from strain and trauma, this ability decreases as we age. And, if the wear and tear to your stomach skin is severe enough, it may be beyond your natural recuperative ability to rebound from the damage. In these cases, abdominoplasty is the best solution.
Create Your Own Contours with Abdominoplasty
Following pregnancy or weight loss, you may have excess skin or abdominal muscle laxity that does not respond to diet and exercise. When this occurs, your surgeon can perform a procedure known as an abdominoplasty, commonly called a "tummy tuck," to improve the function and appearance of the torso.
What Does a Tummy Tuck Entail?
Removal of excess fatty tissue
Removal of excess skin
Tightening the underlying abdominal muscle layers
Dr. Michael Howard is one of the best plastic surgeons in the Windy City. His life-changing abdominoplasty procedure can repair and reclaim a body worn by age, strained by obesity and altered by pregnancy. Dr. Howard wants to empower his Chicago-area patients to "make no little plans" when it comes to achieving the towering heights of their aesthetic ambitions. With him as your guide, you can create your own contours and reshape your silhouette. Contact our office in Lake Forrest, IL, to schedule your personal consultation with Dr. Howard. Call (224) 271-4250 to begin your transformation. 
Before and After Photos
Benefits
Once some things are done, they can never be undone. Severely sagging, excessively lax skin can be a permanent problem in its advanced stages. Only abdominoplasty can correct this issue.[1] Dr. Michael Howard helps his patients feel comfortable in their own skin again by removing excess flesh and tailoring what remains so that it drapes flatteringly over their form. Losing massive amounts of weight and giving birth to a baby may lift your heart and buoy your spirits, but they can really mangle your skin. A tummy tuck will not erase your precious memories but it will relieve you from the burden of their unpleasant aftereffects.
A tummy tuck may also involve trimming, stitching or repairing damaged abdominal muscles.
Diastasis recti commonly occur during pregnancy. It describes the situation when the ziplock seam down the middle of your "six-pack" splints in half like a pair of threadbare trousers, Abdominoplasty fixes diastasis recti and similar compromises to the muscular integrity of your core.[2] This may lead to better posture and provide relief from back pain. It may also improve the symptoms associated with Stress Urinary Incontinence (SUI). Anong other factors, SUI is believed to be caused by structural weaknesses in the core muscle group. 
Ideal Candidates
A tummy tuck is an involved surgery with a substantial recovery period. Ideal candidates are non-smokers who are in good health. Many of them have a BMI under 35. Women should be finished with childbearing.
A tummy tuck creates a thinner, trimmer silhouette. When it's paired with other body contouring procedures, like Liposuction, embarrassing fat bulges and unsightly sagging skin are erased to reveal your lean and balanced form. Skin excision and fat removal are powerful tools for body contouring. Body contouring procedures describe a whole suite of services to sculpt and shape your figure for the best aesthetic effect. However, a tummy tuck is not a treatment for obesity. Many patients who have conquered obesity with bariatric surgery often seek cosmetic procedures like tummy tuck after their weight loss journey is over. It is at this crucial juncture when a confidential with Dr. Howard will initiate them into the next phase of their marvelous metamorphosis. 
Your Private Consultation with Dr. Michael Howard
Your private consultation with Dr. Howard is the first step on your journey of transformation. Dr. Howard's practice focuses on reconstructive and aesthetic breast surgery. Contact us to start feeling comfortable in your own skin again. Let Dr. Michael Howard be your guide. Call (224) 271-4250 to speak with one of our helpful representatives. 
Preparation & Procedure
Dr. Michael Howard is an experienced master of multiple abdominoplasty techniques. Each patient's predicament postulates a particular approach. When you counsel with Dr. Howard at your confidential consultation, the two of you shall discuss which technique might be best for you.
Types of Tummy Tucks
Full Tummy Tuck
Mini Tummy Tuck
Extended Tummy Tuck
The full tummy tuck is the most involved, and therefore the most transformative iteration of abdominoplasty.[3] The procedure begins with a simple set of incisions. Dr. Howard's first scalpel stroke encircles the belly button, freeing it from its tender moorings. Next, scalpel in hand, Dr. Howard makes his mark in a long crescent stroke from hip to hip, just under your waistline. Now the doctor has unfettered access the tummy's concealed architecture. He is free to excise extra skin and muscle, if need be. And finally, like tucking your little ones into bed, he pulls the stomach skin taut over the abdomen and seals the "smiling" incision at the hips 
Often, Dr. Howard may perform a little Liposuction at the hips and flanks to enhance the trim symmetry of your remarkable results.
A mini tummy tuck is a shorter, less involved version of a full tummy tuck. This technique is great for women and men suffering from a lower belly pooch that is resistant to diet and exercise.
Recovery & Results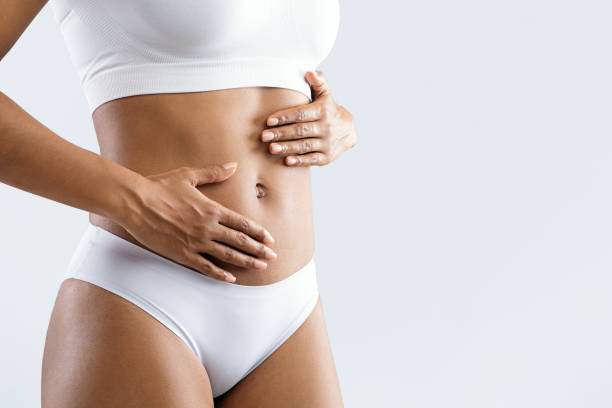 You should certainly expect some swelling after your abdominoplasty operation. A tummy tuck can be a very intense surgery, so you should plan well ahead for a restful and productive recovery. Particularly in the case of abdominoplasty, Dr. Howard strongly recommends that you ask a trusted friend or beloved family member to be your "recovery buddy." Having a buddy stay with you for the first several days of your convalescence will make simple things like preparing food and going to the bathroom so much easier. Your buddy will also keep you accountable for regular walks and bouts of movement each day when grogginess, drowsiness and the general lack of initiative that can come in the immediate aftermath of a major medical procedure. Brief, easy periods of gentle movement are strongly recommended to punctuate the otherwise prolonged periods of sedentary inactivity.[4] Your recovery buddy will encourage you and keep your sagging spirits aloft. In a few days, your pain and swelling have significantly subsided, you will be able to manage the rest of your aftercare on your own. 
After two weeks of recovery, you should be able to return to most of the items in your regular routine. It may take several months before you can appreciate the full splendor of your well-deserved, long-lasting results.
What Are the Limitations of Abdominoplasty?
A tummy tuck is a body contouring procedure that removes skin, muscle and fat to sculpt the contours of your midsection and bring balanced, hourglass symmetry to your sultry silhouette. All that being said, abdominoplasty is not a weight loss procedure. However, a tummy tuck will roll back the reams of loose and saggy abdominal skin often left in the aftermath of a successful gastric bypass.
How Much Does a Tummy Tuck Cost in Chicago?
Chicago is one of the greatest cities in the world because of the individuals who call the area home. Dr. Howard orients his plastic surgery practice in service of the individual. Each of the procedures he performs is tailor-made for the patient. At your confidential consultation, you, Dr. Howard, and perhaps several from the inner-circle of his staff shall collaborate on a common vision for your aesthetic treatment plan. At this time, we will be best able to quote you an accurate cost.
Will Insurance Cover Abdominoplasty?
Most plastic surgery is considered elective and is, therefore, they are not included in your healthcare coverage. In certain circumstances, however, abdominoplasty may present a very rare exception. If the tummy tuck is being employed to repair a hernia or to relieve severe skin irritation, certain parts of the surgery may be deemed medically necessary. In these exceptional circumstances, some insurance companies may occasionally cover a portion of the procedure. Consult with Dr. Howard if you believe you may qualify.
References