Types of DIEP Reconstruction
Conveniently located to serve the areas of Lake Forest and Chicago, IL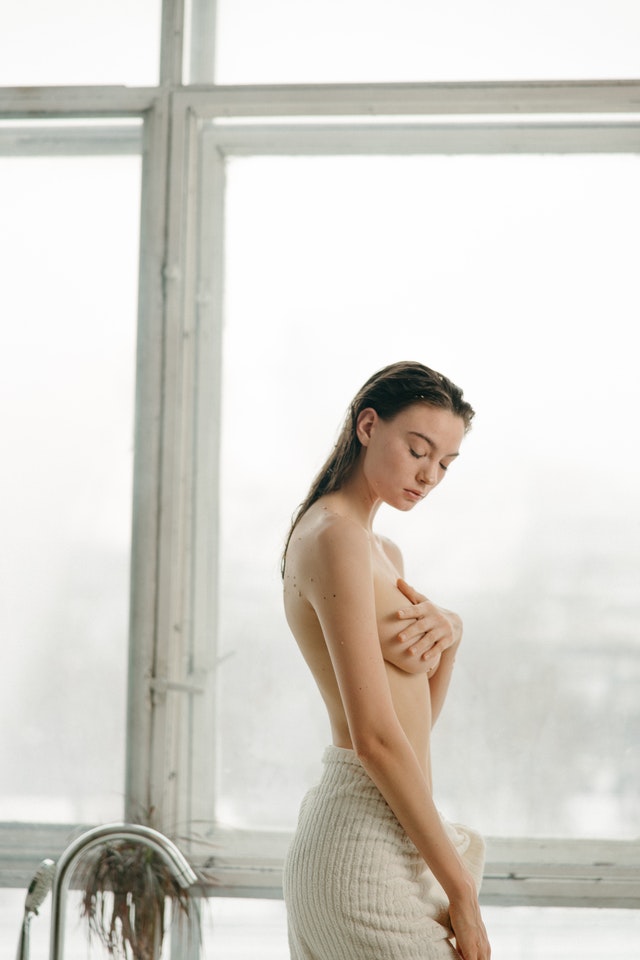 Deep Inferior Epigastric Perforator (DIEP) breast reconstruction is an advanced microsurgery procedure that rebuilds the shape of a breast compromised during a mastectomy. The innovative procedure uses a form of autologous reconstruction—the usage of a patient's own tissue and fat to restore symmetry and volume to the chest area. The DIEP flap technique connects blood vessels from the patient's donor tissue to the chest wall to create healthy, living breast tissue.
Dr. Michael Howard and his highly trained staff offer excellent surgical approaches to breast restoration that each provide significant benefits. To learn more about breast reconstruction, make a consultation appointment at their offices in Chicago, Lake Forest, or Glenview. You can also give us a call at (224) 271-4250 to reach a representative.
Before and After Photos
About DIEP Breast Reconstruction
Breast reconstruction is a rebuilding process that restores the curves of one or both breasts after undergoing a mastectomy. The involved and delicate treatment redistributes fat, skin, and blood vessels taken from the wall of the lower abdomen or other areas of the body to your chest to rebuild a natural-looking breast(s). [1] ​​Unlike the transverse rectus abdominis (TRAM) flap procedure, DIEP reconstructions require less or no trauma to the muscles in the donor site. This results in faster recovery times and lowered risk of losing strength or mobility. DIEP reconstructions utilize perforator veins- the smaller more superficial veins that travel from deeper veins and through muscles, to nourish the outer layers of our tissue, like fat and skin. These are carefully harvested along with skin and fat tissue from the donor site to create the new breast. In some cases, a DIEP surgery can be performed at the same time as your mastectomy, so you'll never have to be without your beautiful, natural, feminine contours.
Types of Perforator Flap Breast Reconstruction
Perforator flap reconstruction requires advanced microsurgery techniques. While the traditional DIEP procedure uses a specific area of tissue and arteries from the abdomen, there are other approaches for women with different body types and different needs. Dr. Howard may use one of several techniques when performing a microsurgical Breast Reconstruction surgery. Depending on your circumstances and unique anatomy Dr. Howard may recommend one of the following procedures:
Stacked DIEP
This newer method of reconstruction is meant to serve patients who don't have a single area of adequate stomach tissue for a traditional DIEP reconstruction. For this procedure, an incision is made along the lower abdomen line. Dr. Howard then removes two flaps of skin, one from each side of the lower abdomen to rebuild a breast. Flaps are placed on top of the other or "stacked" to form breast shape and volume. [2] Patients enjoy a flatter tummy, and healed incision lines are easily concealed under clothing or bikini bottoms.
Superficial Inferior Epigastric Artery (SIEA) Perforator Flap
With the SIEA perforator flap technique, Dr. Howard also makes an incision in the lower abdominal area where skin, fat, and blood vessels are excised. However, the blood vessels that are harvested are superficial, rather than deep, which allows Dr. Howard to access these resources without disturbing the muscle. As with a DIEP flap, the removed abdominal tissue is then transferred to the mastectomy area where the blood vessels are connected with microsurgery. Dr. Howard then shapes the flap to create a new breast shape. Unfortunately, this may not be an option for all women because of the small size of the SIEAs, or previous surgeries, such as Caesareans.
Transverse Upper Gracilis (TUG) Flap
The TUG flap technique makes an incision on the inner thigh that stretches from the groin to the buttock crease. This technique utilizes skin and fat from the upper inner thigh. The tissue is mounded and transferred to the breast, where the blood vessels are reconnected using microsurgical techniques.
Profunda Artery Perforator (PAP) Flap
A profunda artery perforator is a blood vessel that runs through the thigh. A PAP flap uses this blood vessel and a section of skin and fat from the upper thigh to rebuild the breast. Dr. Howard carefully rejoins the blood vessels of the flap to the blood vessels in the chest using microsurgery.
Thoracodorsal Artery Perforator (TAP or TDAP) Flap
The TAP flap involves excising a portion of skin and fatty tissue from the mid-lateral back and transferring it to the breast. This procedure is appropriate for women without adequate tissue in other donor sites, however, tissue taken from this area may not add enough volume and require the addition of an implant to achieve the desired breast volume.
Benefits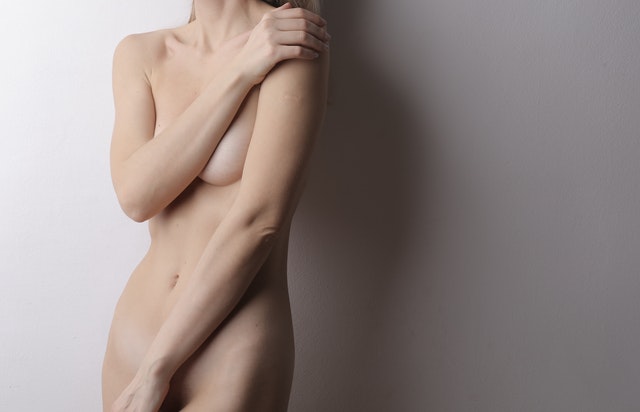 There are profound advantages that autologous/perforator flap breast reconstruction offers patients. These techniques use the patient's body tissue and fat to reconstruct the breast, so synthetic implants are not required. And, a skilled surgeon can carefully mimic the shape and projection of the original breast for natural-looking, ideal symmetry. Other benefits include:
Can be performed at the same time as a mastectomy
Natural look and feel
Long-lasting results
Minimizes loss of muscle function
Low risk of abdominal hernia
Removed excess skin gives some patients a flatter stomach
Candidates
Women looking for a safe, long-lasting, and natural way to restore their breasts are encouraged to seek treatment. An ideal candidate has enough tissue in a donor site to create natural-looking results. There are a few other things to factor in when considering these procedures.
Patients needing chemotherapy or radiation therapy should wait until those treatments end.
Have intact deep inferior epigastric vessels undamaged by past abdominal surgeries
Have not had recent radiation treatments to the chest wall
Prefer to use their own tissue to reconstruct one or both breasts
Have adequate body fat for harvesting
Must undergo a magnetic resonance angiography (MRA), a special evaluation process that shows which blood vessels can be used for surgery
Don't hesitate in scheduling an appointment with Dr. Howard. Your consultation will give you the opportunity to discuss the details of this procedure and recovery in greater depth.
Personal Consultation
Dr. Michael A. Howard, MD, has been practicing plastic and reconstructive surgeries in the Chicago area since 2005. Women seeking his care can count on a full spectrum of surgical options in state-of-the-art offices throughout the Chicago area.
Your consultation will take place in the lush suburb of Lake Forest, Chicago's Magnificent Mile, or the village of Glenview. After reviewing your medical history and current condition, Dr. Howard will discuss your health and your aesthetic concerns. Then, he will conduct an examination. This will help determine which DIEP strategy is right for you, and better coordinate with your surgical oncologist, should you be combining a reconstruction with your mastectomy procedure. After we determine which approach is best for your needs, we will walk you through your treatment plan, surgical methods, and aftercare instructions. Dr. Howard and his team are always available to answer any questions about your procedure. Schedule your appointment at any one of our offices in Chicago. Or, call (224) 271-4250 to speak to one of our friendly staff.
Preparation
Preparing for your surgery ensures a successful operation and recovery. It is imperative to follow through with your personalized set of instructions. Dr. Howard may advise the following to prepare you for your DIEP breast reduction procedure.
Briefly discontinue medications: Certain prescriptions need to be stopped two weeks before such as aspirin and nonsteroidal anti-inflammatories.
Take time to recover: Plan of setting aside 1-2 weeks off work for recovery.
Arrange transportation: Pick a loved one or trusted adult to drive you home as the effects of anesthesia will need time to wear off.
Fill medication beforehand: Make sure to pick up medication prescribed by Dr. Howard before your DIEP surgery.
Fast as directed: Follow instructions about fasting the evening before your procedure.
Recovery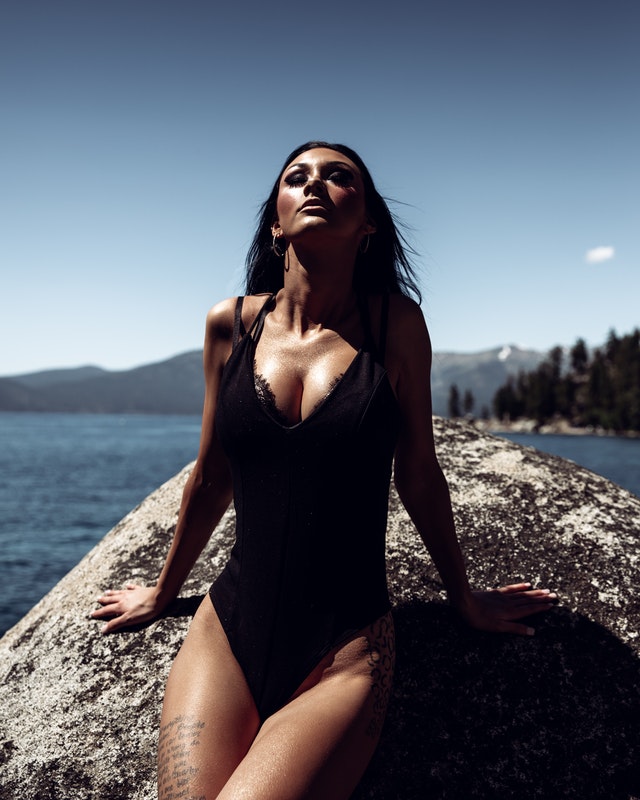 Dr. Howard will give you specific instructions to follow for your recovery. It can take 6-8 weeks to recover from your DIEP surgery. During that time, please take it easy for the first few days but remember to take short walks to facilitate adequate circulation. Patients report mild swelling, bruising, and discomfort for about 2-3 weeks. As with any abdominal surgery, it may be difficult to sit up or to get out of bed. We'll show you how to safely remain mobile until your abdominal area heals. Medications prescribed by Dr. Howard will help offset feelings of discomfort. Please make sure to take them as directed. You are likely to have drains placed in your incisions to facilitate the healing process. They will be removed after a few weeks when the fluid build-up slows down. Dr. Howard advises patients to wear a compression garment for up to eight weeks to help both the abdomen and stomach heal properly. Patients can resume light desk work within 3-4 weeks; more strenuous activities can be continued by week six.
Results
Don't hesitate in scheduling an appointment with Dr. Howard. Your consultation will give you the opportunity to discuss the details of this procedure and recovery in greater depth.
Cost
The cost associated with your DIEP breast reconstruction depends on the details of your procedure. Your insurance plan may cover the cost of breast reconstruction surgery regardless of whether you are anticipating a mastectomy or have had to delay your reconstruction surgery. Federal law stipulates under the Women's Health and Cancer Rights Act of 1998 that if your insurance covers a mastectomy then it must also cover breast reconstruction. Our staff will gladly help you sort out financial concerns.
References
Munder, B., Andree, C., Witzel, C., Fertsch, S., Stambera, P., Schulz, T., Fleischer, O., Hagouan, M., Grüter, L., Aufmesser, B., Staemmler, K., Kornetka, J., Aldeeri, M., Seidenstücker, K., Abu-Ghazaleh, A., & Wolter, A. (2020). The DIEP Flap as Well-established Method of Choice for Autologous Breast Reconstruction with a Low Complication Rate – Retrospective Single-centre 10-Year Experience. Geburtshilfe Und Frauenheilkunde, 80(6), 628–638. https://doi.org/10.1055/a-1116-2102
Stacked DIEP Flap. (2019, March 7). Breastcancer.org. https://www.breastcancer.org/treatment/surgery/reconstruction/types/autologous/stacked-diep