Injectables
Conveniently located to serve the areas of Lake Forest and Chicago, IL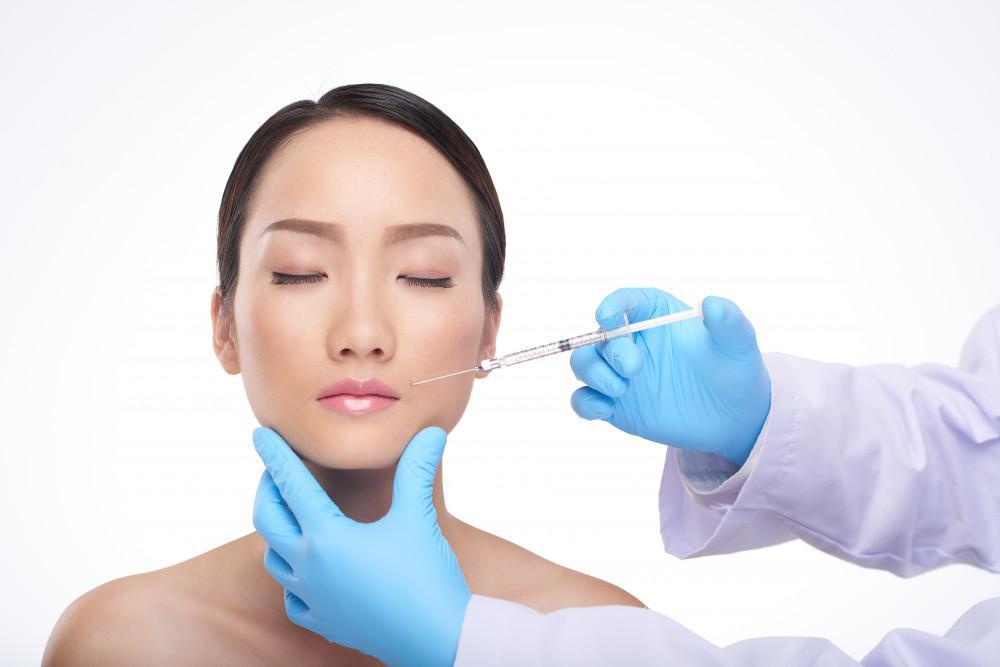 Injectable cosmetic treatments are non-surgical and minimally invasive injections that restore a youthful appearance. Injectable treatments replenish lost volume, improve the appearance of lines and wrinkles, and create smooth contours. If you're concerned about the signs of aging, injectables can stop them in their tracks! These treatments offer prompt results with no surgery, no painful recovery, and minimal risk of side effects. Injectables are a quick and easy way to rejuvenate your appearance. Maybe there's something that's just always bothered you about your looks – you might be pleasantly surprised at how versatile these treatments can be. Give it a shot! With several pharmaceutical manufacturers offering specialized formulas for different uses, there's an injectable for nearly every cosmetic concern.
Dr. Michael Howard and his team understand the way that even a small adjustment can make a patient's self-esteem soar. If you're ready to treat yourself to a beautifully unlined face and profile, schedule a personal consultation at either of our locations in Lake Forest, Glenview, or Chicago. Give us a ring at (224) 271-4250, or complete an online request at your convenience.
Injectable Cosmetic Treatments in Chicago
If you've noticed sunken cheeks, thinner lips, and deep lines and wrinkles, give them the needle! Frustrated with the onset of jowls or a double chin? There's an injectable for that too: Kybella. With today's medical science, there's no reason to frown. But, if you're seeing frown lines, Botox could be just the thing. Dr. Howard offers three injectable treatments that are popular, safe, and effective. Like any medical procedure, it's important that your treatment is performed by experienced and caring medical professionals using high-quality, FDA-approved pharmaceuticals. Dr. Howard and his team regularly perform complex breast surgeries that restore a woman's natural beauty. There simply couldn't be a more trustworthy team to ensure that you'll end up with natural-looking results that will have you feeling like your best self. 
For women (and men) who are looking for a little (or big) pick-me-up, the following injectable treatments are available:
Dermal Fillers
Botox
Kybella
Our attentive team will be able to recommend the best solution for your aesthetic concerns. Because each of these injectables addresses different issues, you may find that a combination of treatments gets you exactly where you want to go.
About Dermal Fillers
Fillers can be used to plump the lips, rejuvenate deep wrinkles and facial lines, reshape the contour of the cheeks, and improve the appearance of scars. Strategic injections of fillers on and around the nose have also recently gotten popular as a non-surgical alternative to rhinoplasty. It's no wonder they're so beloved by patients! The American Society of Plastic Surgeons reported that 2.7 million dermal filler treatments were administered in 2019 alone, and it's safe to assume that their popularity has only increased since then – so has the science.
Dermal Fillers are the fastest way to restore a firm youthful face. 
Scientists have developed a wide selection of dermal fillers to choose from, each with a unique set of characteristics and benefits. (2) Most dermal fillers on the market today use a hyaluronic acid gel to fill areas under the skin that require volume. This naturally occurring acid has immense hydrating effects and stimulates the production of collagen and elastin. These are crucial components of tight, youthful skin, and unfortunately, their production slows with age.
Botox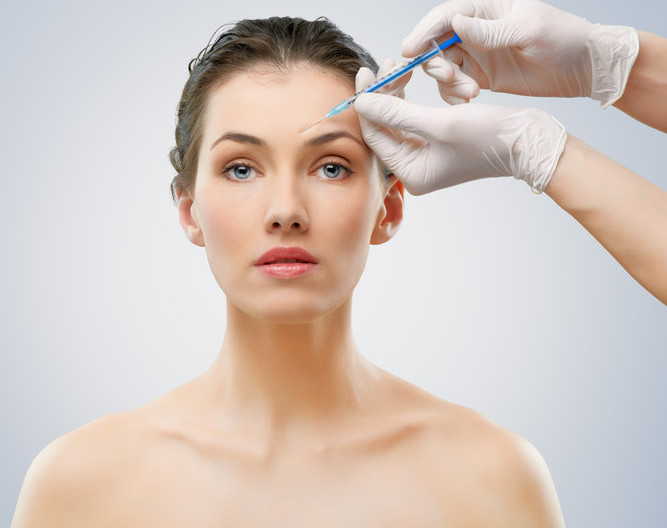 Dermal Fillers are only #2 to America's beloved Botox. We've all heard about it, and have certainly seen it, but what is it? This cosmetic works its wonders by targeting the muscles that contract to cause wrinkles.
Contrary to popular belief, Botox doesn't "paralyze" the face. This cosmetic is a neuromodulator, which means that it merely interferes with, not prevents, the ability of your muscles to respond to signals to move. Less dramatic expressions in your face mean less harsh creasing and wrinkling. You're left with smooth, unlined skin and a confident and composed expression. But, that's not all it's good for. Doctors have been injecting Botox for over 30 years for non-cosmetic purposes, and it's recently been celebrated as an effective treatment for excessive sweating and chronic migraine. (3)
Kybella
Submental, or "under the chin" sagging and flabbiness is one of the most dreaded signs of aging. It can create the illusion of extra pounds or years to your appearance, despite your best efforts.
Until recently, treating this area involved invasive procedures such as liposuction or surgical neck lifts. Along with the inherent risks of anesthesia and the procedures themselves, recovery can be painful and long. Not with Kybella! This injectable is the only FDA–approved, non-surgical treatment to remove submental fat deposits. It's made by the same company that gave us Botox and Juvederm and was awarded Best of Beauty Breakthrough by Allure in 2015.
Kybella is a naturally-occurring acid that is injected into subcutaneous fat. This acid slowly kills the unwanted fat cells. Your body does the rest! The dead fat is flushed out of your system while the connective tissue under your skin gets a jump start to regenerate collagen and elastin- the building blocks of tight, firm skin.  (4) 
Injectable Benefits
If you have an hour to spare, you have time for an injectable cosmetic procedure.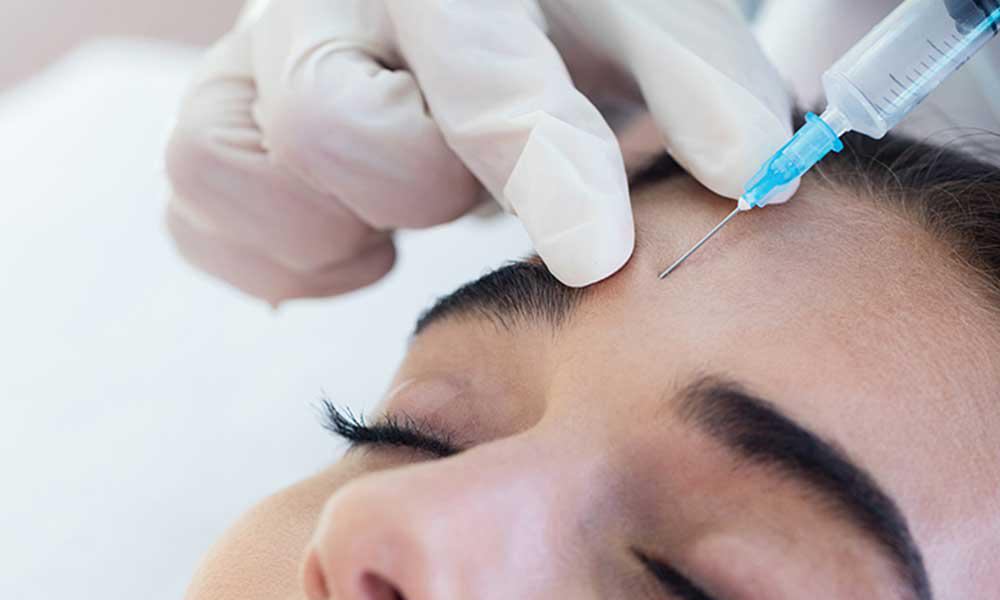 What's great about botox and dermal fillers is that although they are effective and convenient, and can certainly have long-term benefits, their results are not permanent. You can enjoy your results for a few months, and if you decide that it's not for you, the cosmetic will naturally be absorbed by your body with no side effects. However, most patients are thrilled with their smooth, plump new skin and opt to maintain their results! And as for Kybella, what's not to love about a smooth lithe neckline?
Injectable cosmetics are not a "one-size-fits-all." The type of injections you choose and where you choose to have them is between you and Dr. Howard's team. Since they can be performed together, you may choose to combine treatments to get optimal results. Keep an eye on our blog to learn more about our other services.
Candidates for Injectable Cosmetics
Although injectable treatments have few side effects and little to no recovery time, they should still be carefully considered. The ideal candidate for Botox, fillers, or Kybella is in good health and has realistic expectations. If you have an active infection or a history of outbreaks in the treatment area, you may have to postpone your injections or consider another solution. Injectable cosmetics are not for women that are pregnant or breastfeeding. Candidates should also be prepared to come back and see us again! While Kybella is a permanent solution for loose or fatty skin under the jawline, it does require more than one treatment session to produce the significant results that make it so popular. Botox and dermal fillers last several months. 
Personal Consultation
During your personal consultation, you'll discuss the problematic areas and aging symptoms that concern you most. Our team will guide you through the various injectables we offer and determine what's right for you. Be prepared to share your medical history and any medications that you're taking. We are here to help you look and feel your best safely and effectively. We'll let you know exactly what to expect and how to prepare for your injection session.
Procedure
Before your injections, you'll be given a topical anesthetic to numb the treatment area. Depending on the kind of injectable and the treatment site, you'll then receive a series of injections in specific patterns and strategic depths. As with any kind of injection, be prepared for mild swelling and sensitivity.
After Your Injections
On average, patients continue their daily routine immediately after leaving the office. However, we do advise that any heavy lifting or strenuous workouts be avoided for the first 3 days, just to allow your body the time and energy to heal at its own pace. Avoid alcohol the day after your injections to avoid the risk of increased bruising.
Injectables provide some of the most minimal recovery downtimes of any cosmetic treatments.  
We're here to track your recovery progress to ensure that you are free of any complications or severe side effects. Swelling and some mild bruising can be expected but should disappear in a few days. And as always, stay in touch! Whether you visit our office in Chicago, Glenview, or Lake Forest, we're here to make sure you're looking and feeling your best.
References