Radiation and Breast Reconstruction
Conveniently located to serve the areas of Lake Forest and Chicago, IL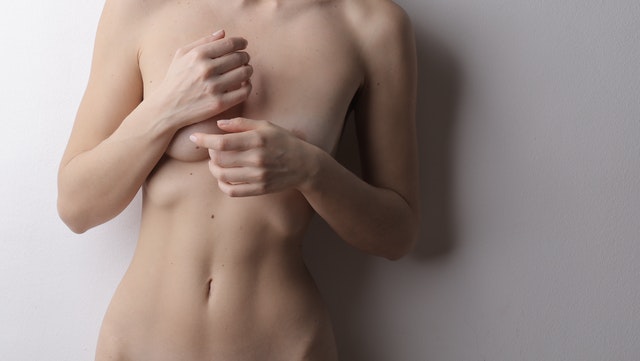 Breast reconstruction is a surgical procedure that rebuilds and reshapes the breasts after a single or double mastectomy, restoring a woman's body confidence and physical aesthetics. Breast cancer survivors face many challenges as a result of the disease, including the psychological trauma of diagnosis, uncertainty about what the future may hold, the difficulties of treatment, and the physical after-effects of radiation therapy.
Breast cancer accounts for over 1 in 10 new cancer diagnoses each year, making it the most common female cancer worldwide. In the United States alone, invasive breast cancer affects 1 in 8 women in the United States in their lifetime. (1) Accordingly, it is vital that the medical field is well-prepared to help patients recovering from breast cancer in their journey toward healing. 
Breast reconstruction can occur at the same time as a mastectomy, or afterwards. Surgeons take the circumstances of individual patients into consideration and discuss what will take place in their surgery well before it takes place.
For more information about the breast reconstruction services offered by Dr. Howard, call (224) 271-4250 or reach out online by completing this inquiry form.
Before and After Photos
Post-Radiation Treatment Plans
Once a patient has undergone a mastectomy, they have many important things to consider. These include if, when, and how their reconstructive surgery takes place. According to research studies, and organizations such as the American Cancer Society, most women with breast cancer in stages I, II, or III receive mastectomy surgery, which may be followed by radiation therapy. (2) But how does radiation treatment affect their breast reconstruction? To discover more, we have to look at what happens to the body while a patient is undergoing cancer treatment.
What Does Radiation Therapy Do?
Radiation therapy, also called radiotherapy, attacks cancerous cells in the body. It uses directed X-ray energy to target abnormal cells. These cells are less able to repair themselves, due to the configuration of their DNA structures. Because of this, the chance of them being destroyed with radiation is higher. (3) Despite its cancer-fighting capabilities, this form of treatment is something of a "double-edged sword." It directly affects the DNA makeup of cancer cells more than normal cells, but this also causes a significant number of unwanted adverse effects to other tissues and systems of the body. The protective barrier of the skin, oral mucosa, and gastrointestinal tract have all proven to be compromised by radiation therapy, especially 1-5 years after the completion of treatment. (4)
Radiation Therapy & Breast Reconstruction
Breast reconstruction with implants is the leading form of reconstructive surgery for breast cancer in the United States. (5) 
Breast Changes After Radiation
Firmer breast tissue
Skin shrinkage
Skin thinning
Higher risk of capsular contracture
Both doctors and patients must work together to consider the effects radiation treatment has on breast reconstruction to ensure the patient's surgery is a safe, effective, and long-lasting choice.
Benefits of Breast Reconstruction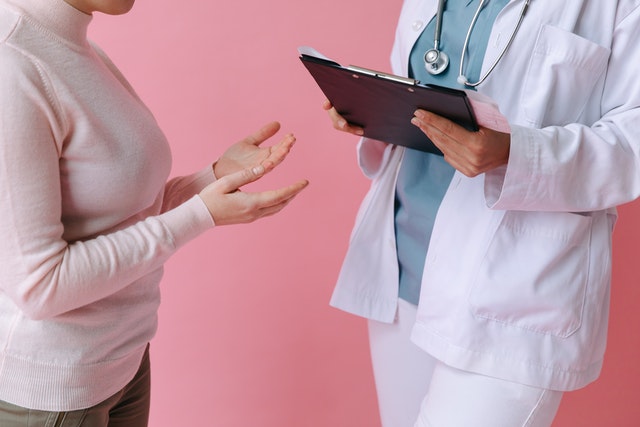 The decision to move forward with breast reconstruction is complex and deeply personal. It is considered safe for women of all ages, and is a particularly popular choice with younger patients. For many women, it is an empowering choice that enables them to take back control of their bodies after many months, sometimes years, of worry and emotional distress. If you decide to undergo breast reconstruction surgery, there are numerous ways it can benefit you, both physically and mentally.
Improved body image
Increased self-esteem
Permanent reclamation of breast shape
Easier fit with clothing
Better general wellbeing
When a breast reconstruction is performed simultaneously with a mastectomy, it is referred to as immediate reconstruction. Any reconstruction performed later is referred to as delayed reconstruction. If post-mastectomy radiation is required, and known ahead of time, you and your surgeon may choose to delay your reconstruction surgery until after your radiation therapy is complete. This is frequently done to avoid potential complications or radiation effects on the surgery. In most instances, reconstruction may proceed soon after radiation therapy is completed.
Dr. Howard offers his full support and advice to women recovering from breast cancer and provides his surgical services to help them regain their confidence. To book a personal consultation with him to discuss your breast reconstruction options, please get in touch by calling (224) 271-4250 or filling out a simple online form.
Candidates for Breast Reconstruction
Breast reconstruction is suitable for women who have undergone a mastectomy procedure. If you have had breast cancer, and wish to redefine your body silhouette, Dr. Howard is here to provide compassionate care and expert surgical skills.
Conditions that may mean breast reconstruction is not a good fit for your circumstances include:
Severe lung disease
Severe cardiac disease
Autoimmune disease (e.g. collagen vascular disease)
Clinical obesity
Over the age of 65
Advanced breast cancer (6)
Dr. Howard advises all of his patients to quit smoking before and after their reconstructive surgery. This is because nicotine can severely postoperative healing. If you are unable to do so, you will not be able to go through with breast reconstruction because of the risk of complications.
Radiation Considerations
If you have had radiation therapy, Dr. Howard will make you aware of the pros and cons of breast reconstruction after your mastectomy and cancer treatment. At your personal consultation, he will review the radiation dosages, how long ago you had them, and clearly outline the risks and benefits of reconstruction. A well-informed patient is the best person to decide on future reconstructive surgeries.
Personal Consultation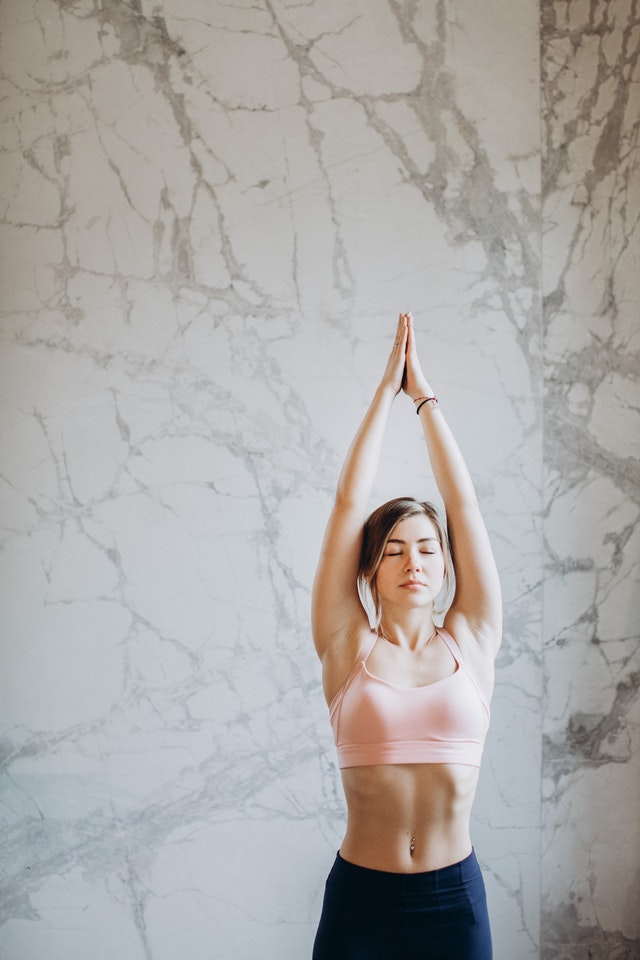 An experience with breast cancer is a journey that nobody wants to take. But, when we are faced with the realities of this disease, it is vital to have compassionate, supportive medical professionals around you during your time of need. Because of this, Dr. Howard offers each of his patients a chance to discuss their individual needs at length in a private setting. At your personal consultation he will work closely with you to thoroughly review your medical history, examine your chest, and outline the details of reconstructive surgery.
To set up a meeting to discuss breast reconstruction, call Dr. Howard's Lake Forest offices at (224) 271-4250 or complete an online form and we will get back to you as soon as possible regarding your request.
Preparation for Breast Reconstruction
To prepare well for your breast reconstruction, Dr. Howard will provide you with written guidance to follow. This may include:
Advice to stop smoking before and after your breast reconstruction
Instructions about the medications you can and can't take
Directions on eating and drinking prior to your surgery
In the weeks before your breast reconstruction surgery, please continue to exercise regularly. You will also need to arrange time off work with your employer to recover, and arrange a ride to and from your surgery if it is an outpatient procedure. The day before your surgery, ensure you have all the necessary medications you will need at hand.
Breast Reconstruction Procedure, Results, and Recovery
Dr. Howard favors the DIEP Flap reconstruction method for breast reconstruction surgery. He is one of the few surgeons in the country to offer various DIEP Flap options to his patients. The basic surgery involves the Deep Inferior Epigastric Perforator muscle in the lower abdomen. Dr. Howard skillfully extracts living tissue from this area and uses it to restore volume in your breasts.  
After your breast reconstruction, you will feel swelling and discomfort, and may experience the after-effects of anesthesia in the immediate period after your surgery. Dr. Howard and his Team will monitor you closely to ensure you are comfortable and ready to leave. In the days that follow, you should pay attention to the following symptoms carefully:
Fluid build-up
Wound healing problems
Bleeding and clots
Infection
Extreme tiredness
We will schedule follow-up appointments with you after your breast reconstruction to ensure you are healing as planned. Please contact Dr. Howard and his team at your earliest convenience if you are experiencing unacceptable discomfort.
Restoring Body Confidence
For innumerable women, their breasts are an anatomical representation of their womanhood, and their personhood. Patients who opt to undergo breast reconstruction can restore both their physical attributes and their confidence, leading to peace of mind and better quality of life. Reach out to Dr. Howard for personalized treatment sensitive to your needs. Contact his Lake Forest location at (224) 271-4250 to start your road to recovery and healing.
Cost of Breast Reconstruction in Chicago
Breast reconstruction is a highly individualized surgical procedure that requires not only exceptional medical skills but also the ability to tailor those skills to the individual. As a result, your reconstructive surgery cost will vary depending on your personal circumstances. Breast reconstruction after a single or double mastectomy to remove cancerous tissue is covered by most health insurance, so please contact your insurance provider for further clarification of exactly what your plan covers.
FAQ
How can radiation affect my breast reconstruction?
The effects of radiation from cancer treatment can alter tissue stability, feel, and position on the chest. There is also an increased risk of capsular contracture if implants are used. Speak to your doctor about the risks and benefits of reconstructive surgery to make an informed decision about undergoing breast reconstruction after your mastectomy.
How soon can a woman receive breast reconstruction after a mastectomy?
Breast reconstruction can occur at the same time as a mastectomy, or afterwards. Surgeons take the circumstances of individual patients into consideration and discuss what will take place in their surgery well before it takes place.
References