DIEP Flap Breast Reconstruction
Conveniently located to serve the areas of Lake Forest and Chicago, IL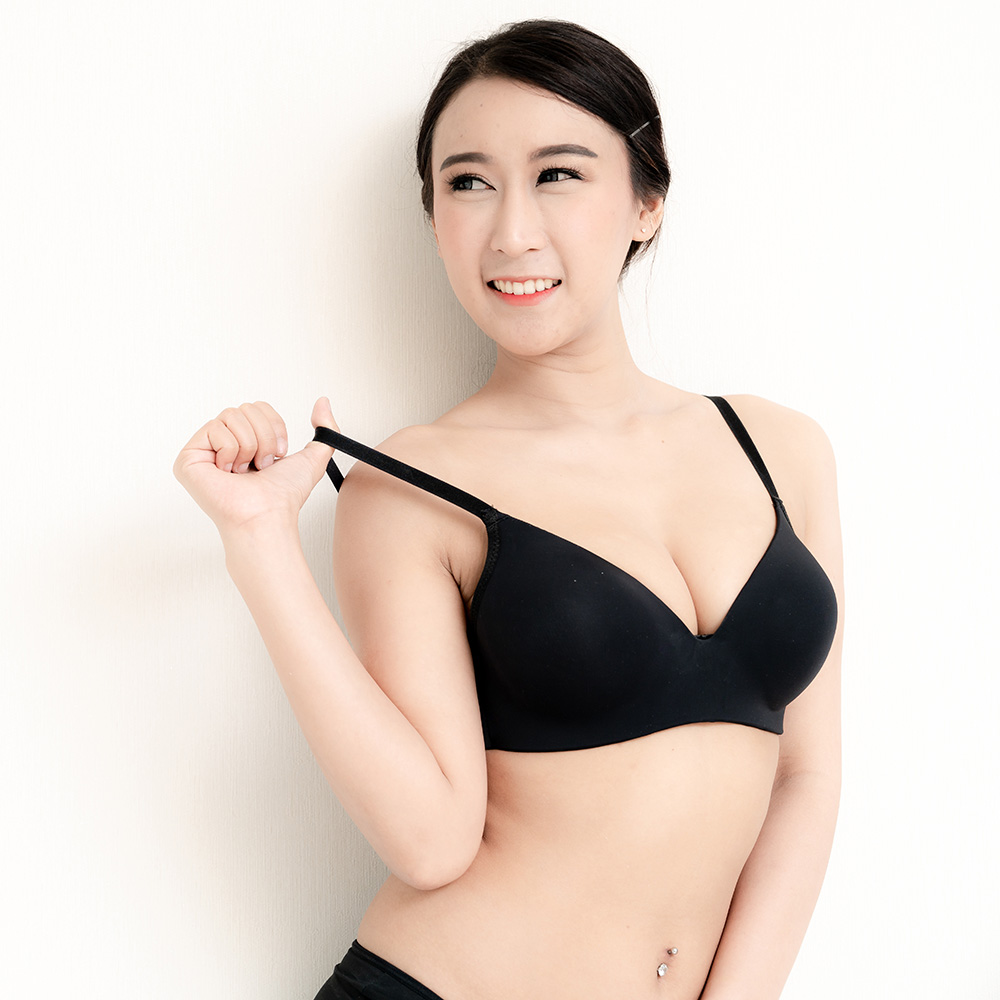 Deep inferior epigastric perforator (DIEP) flap breast reconstruction is an advanced form of natural breast reconstruction. During this procedure, a surgeon takes excess living tissue from your lower abdomen and transfers it to your chest, restoring breast volume and shape. The lower abdominal incision is located below the bikini line, so scars are easily hidden under clothing.
Dr. Michael Howard is a leading board-certified plastic surgeon at Northwestern Medicine specializing in breast reconstruction using the DIEP flap technique. With offices in Chicago, IL, Lake Forest, IL, and Glenview, IL, he helps hundreds of women achieve the aesthetic breast profile they want following their mastectomy. For more information, and to book your personal consultation, get in touch with us at (224) 271-4250.
Before and After Photos
About Breast Reconstruction
Mastectomy following breast cancer diagnosis saves the lives of many women every year. And the choices that come afterward will dictate how the breasts are reconstructed. In some cases, a patient will choose an implant-based reconstruction. However, they are not the ideal option for everyone. With DIEP flap breast reconstruction, only natural tissue is used. Research confirms that this type of autologous reconstruction recreates the natural consistency of the breast, and leads to promising long-term results in most patients
DIEP procedures use autologous tissue to create a new breast aesthetic after a mastectomy. Autologous procedures, which include other surgeries like fat transfer, take tissue from another part of the patient's body, foregoing the use of implants.
The DIEP Artery
Located in the lower abdomen, the deep inferior epigastric perforator is an artery that supplies blood to the anterior abdominal wall.(1) During DIEP surgery, surgeons work carefully around this artery to harvest living tissue for breast reconstruction.
TRAM vs. DIEP
The transverse rectus abdominis (TRAM) flap procedure is similar to DIEP in that they both remove excess tissue between the belly button and pubic hairline to be used for the breast replacement. The TRAM flap was the first type of flap breast reconstruction. It was typically used in the 1980s and was performed without microsurgery techniques.
TRAM is still performed today. However, this procedure involves removal of a significant portion of abdominal muscle and fascia, potentially leading to abdominal core weakness.
The DIEP procedure uses the same excess skin and fat, but preserves the abdominal muscles and abdominal wall fascia. This reduces the risk of hernia and abdominal weakness after surgery.
Benefits
This method offers several advantages over older, more traditional methods of breast reconstruction.
DIEP reconstruction uses excess soft, fatty tissue from the abdomen, which provides a very similar feel to breast tissue.
Once finished, DIEP reconstruction does not need maintenance surgery or exchange surgery in the future.
DIEP does not require the use of a tissue expander as an intermediate step in the reconstruction.
This technique causes minimal muscle trauma in the chest region, typically resulting in less pain following surgery without impact to chest strength.
You may enjoy improved abdominal shape and contour from the flattening and tightening that results from tissue removal.
Candidates
Healthy patients with ​​a suitable amount of abdominal skin and fat are good candidates for DIEP flap breast reconstruction. In such reconstructions, the resulting breast size will be of minimal to moderate volume. (2) One of the key aspects of the recovery process is limiting the risk of infection and tissue deterioration. And in this respect, some factors make DIEP flap surgery riskier. These include if you are a smoker, if you are overweight, and if you have had a prior abdominal surgery.
Smoking
Smoking increases these risks during recovery as it affects. That's why, if you smoke, you may wish to consult with him regarding the risks associated, and whether this form of reconstruction is right for you. If you are cleared for the surgery, you will have to abstain from smoking for at least 4 weeks before the procedure, and refrain from smoking until you are completely healed. (2)
Excess Weight
Body Mass Index (BMI) may play a role in DIEP flap-associated risk. Research shows that obese patients (with a BMI over 30) have higher rates of tissue-related complications. (2)
Prior Abdominal Surgery
If you received a previous surgery called abdominal suction-assisted lipectomy (SAL), Dr. Howard will consider the risks involved. Such surgeries make the donor tissue less suitable for transfer to the breasts. Ultrasound and other imaging techniques may be required to check that the arteries in the donor area are healthy. (2)
Surgery Timing
Breast reconstruction may be performed at the same time as mastectomy surgery or at a later time. There are two reconstruction timelines a patient can follow.
Immediate Reconstruction: When reconstruction is performed at the same time as the mastectomy, it is referred to as immediate reconstruction.
Delayed Reconstruction: Reconstruction performed later, be it weeks, months or years, is known as delayed reconstruction.
Timing of reconstruction is individualized based on your situation and treatment needs. Aesthetic results of reconstruction are not impacted by the timing of surgery.
Personal Consultation
A meeting with Dr. Howard to discuss DIEP flap breast reconstruction gives you the opportunity to describe your goals. The meeting itself will involve giving some details about your prior breast surgery, your health conditions, and a physical exam. As one of the leading breast reconstruction surgeons in Illinois, Dr. Howard has the experience and knowledge to assess your individual circumstances to determine if it's the best treatment route for your unique circumstances.
Preparation
Dr. Howard will give you a personalized preparation plan as part of the Northwestern Enhanced Recovery Pathway (ERP). This will include specific dietary guidance, details about the medications you should stop taking, how to prepare the night before (including fasting requirements), and what to wear/not wear on the day of your surgery.
Procedure
Stage One: Harvesting Donor Tissue
Before your surgery, we will administer your anesthesia. During the DIEP procedure, Dr. Howard makes incisions into the lower abdomen. After this, skin and fatty tissue is removed from the abdominal wall and lifted out of the abdomen. At this time, Dr. Howard pays particular attention to retaining small blood vessel functionality. He identifies these important blood vessels during the surgery and preserves them by working around the delicate structures.
Stage Two: Breast Reconstruction
The chest is prepared to receive the donor tissue. Then, once the fatty tissue is transferred to the chest, Dr. Howard will begin the precise process of revascularizing the newly-situated tissue. Using advanced microsurgery techniques, he carefully attaches the blood vessels and restores an aesthetic breast form with the tissue. After the chest is closed, where necessary, Dr. Howard will turn his attention back to the abdomen. The navel will be relocated to a natural position where necessary. Then finally, the abdominal incision will be sutured closed and you will be taken to the recovery room.
Northwestern Enhanced Recovery Pathway
Enhanced care during recovery from DIEP flap surgery promotes early recovery. (3) Northwestern Medicine offers an enhanced recovery program (ERP) pathway that helps patients get back to their regular daily lives faster and safer. We'll give you all the information you need to prepare for your surgery and your recovery.
Post-Anesthesia Care Unit
Anesthesia can have some limiting effects on the body immediately after surgery, and different patients respond in different ways. It's common to feel dizzy, unusually cold, nauseous, and drowsy. You are also likely to feel fatigued. We will monitor you in our post-anesthesia care unit (PACU) where we'll use oxygen, IV fluids, and medications to help you stabilize in a safe, well-equipped environment.
What's Included in the Recovery Pathway?
You will be given comprehensive guidance for the day after your surgery, as this will be important to implement immediately to ensure you heal well. Patients should expect some discomfort in the chest and abdomen, which will be bruised and swollen in the early stages of recovery. The Northwestern ERP includes advice on how to care for your wounds, a timeline for resuming regular activities, postoperative pain management, and things to avoid doing until you're healed. (4) Dr. Howard will also instruct his staff to arrange regular follow-up appointments to monitor your progress.
Results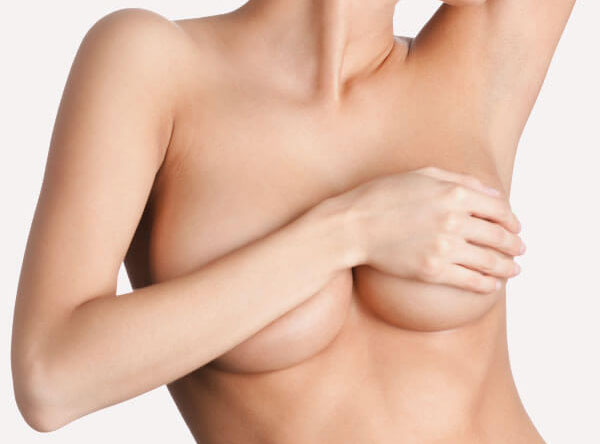 Recovery after DIEP flap reconstruction requires a positive attitude, support from family and friends, and professional advice. After 6-8 weeks,  the swelling and bruising will recede and you will see your newly shaped breasts. As breast reconstruction surgery is more complex than standard breast augmentation, and tissues take longer to heal, it takes longer to see results of a DIEP flap procedure. Some patients will see final results in a few months, while others will need to wait longer. As always, Dr. Howard is only a call away, so please feel free to contact him if you have any questions or concerns. Reach out to us at (224) 271-4250.
Cost of DIEP Breast Reconstruction in Chicago, IL
Your costs for breast reconstruction with DIEP flap will depend on the details of your treatment plan. To book your initial consultation with breast reconstruction expert Dr. Howard, please call us directly at (224) 271-4250.
Get to know our team of dedicated medical professionals. You can also find out what our patients think by reading our reviews.
References