BodyTite
Conveniently located to serve the areas of Lake Forest and Chicago, IL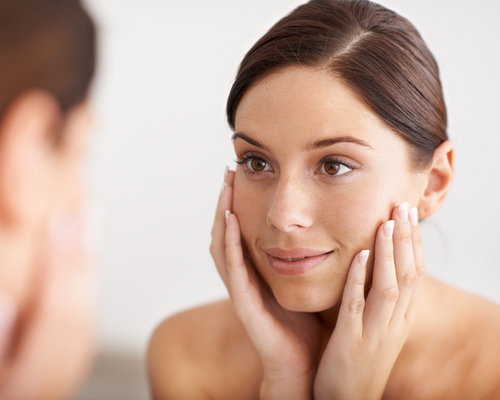 BodyTite is a minimally invasive body contouring technology that eliminates fat and tightens skin. BodyTite melts stubborn, unwanted fat that won't go away with dieting and exercise. While it's doing that, it's also stimulating collagen production for tight, firm, healthy skin. This groundbreaking technology does what traditional liposuction and other body contouring systems simply can't. The secret is the science.
Radiofrequency waves have become a powerful tool for medical and cosmetic purposes alike. BodyTite uses radiofrequency (RF) technology to destroy fat cells and restructure tissue beneath the skin. While traditional liposuction simply sucks out fat cells, BodyTite lives up to its name by tightening skin as it combats fat. There's no sagging, no dimpling, and no scarring: just smooth contours to give you a leaner body and the burst of confidence that you deserve. If you're ready to make waves, that is, radiofrequency waves, Dr. Michael A. Howard is here for you.
Dr. Howard's offices are located in beautiful Lake Forest, Chicago, and Glenview for convenient and discreet service. Contact his office today to get the tight, sculpted body of your dreams.
About BodyTite
The American Society of Plastic Surgeons reported that in 2019, 265,209 liposuction procedures were performed. (1) Patients love liposuction for permanent targeted fat removal. From the first tragic attempts at liposuction in 1920's France, to the genesis of modern liposuction in the late 1970s, this technique has come a long way. (2) And, it's always improving, However, one of the biggest challenges for doctors and their patients is addressing the loose skin that is left after a liposuction procedure. In fact, liposuction can worsen loose or sagging skin.(3) BodyTite has solved this problem.
BodyTite can be used on any of the common areas with stubborn, unwanted fat, like the waist, thighs, buttock, and arms. Because it's minimally invasive and doesn't leave scarring, it's a great solution for men who suffer from gynecomastia, or the dreaded "man-boobs." But did you know that BodyTite can also be used on the knees? With time, the skin on our knees sags and wrinkles, and can rudely announce our age. BodyTite lets you keep your age a secret when you show a little leg!
How Does BodyTite Work?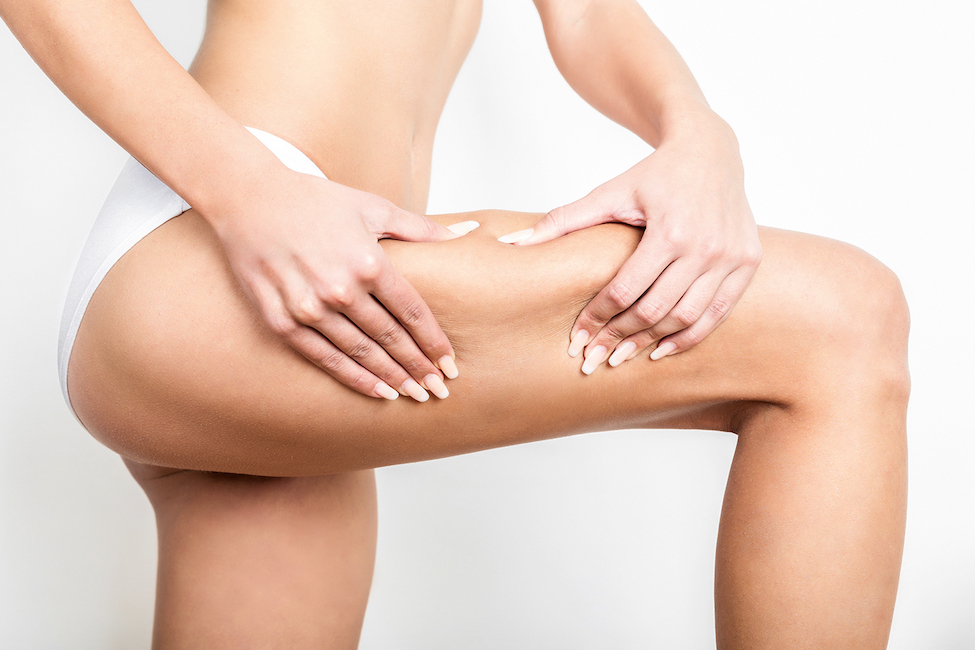 BodyTite is a hand-held device with two electrodes that communicate through the skin to transmit fat-melting, skin tightening radiofrequency waves. These RF waves quickly heat the targeted fat to well over 100 degrees, without burning the patient's skin. As the RF energy kills fat cells, it also cauterizes any damaged blood vessels. This means less bruising, less swelling, and much faster healing time when compared to traditional liposuction. But the benefits don't stop there! RF waves also stimulate the retraction of the skin and initiate the production of collagen for tight, firm, rejuvenated skin. It's fat removal and skin-tightening in one!
BodyTite Procedure
A BodyTite procedure is customized for you. A computer regulates the production and temperature of RF energy, while the handpiece is adjusted to the correct width for your layer of skin and fat. The BodyTite handpiece has two arms, each that have RF electrodes. One floats over the skin, and the other works beneath the skin in the layer of fat.
The internal electrode is actually a long, thin, needle-like wand. It's approximately 18 gauge, which is less than a millimeter, and similar to the thickness of the post of an earring! After applying local anesthesia, a tiny incision is made in the patient's skin, and this wand is inserted into the layer of fat. Its specially designed tip penetrates into troublesome fat, while it passes RF energy back and forth with the external electrode disk.
Because this needle is so small, and RF waves heal its intrusion as they go, patients have a much easier time of recovery compared to other body contouring procedures.
The doctor penetrates the treatment area in steady, regular passes, and can access a significant area with only one site of penetration.
Benefits
BodyTite offers many benefits. While it does have certain advantages over other body contouring systems, it's also a fantastic addition to other procedures.
BodyTite offers the following advantages:
Only requires local anesthesia
Reduced bruising, swelling, and discomfort
Permanently kills existing fat cells
Tightens the skin by activating the body's own collagen production
No scarring
Candidates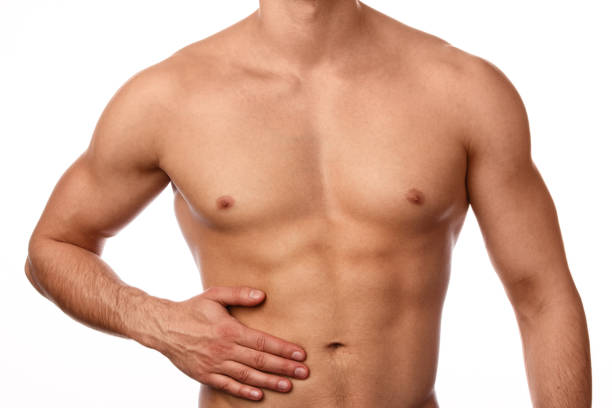 BodyTite is ideal for anyone who is concerned about excess body fat. Qualified candidates who wish to avoid invasive surgical procedures and scarring can be a candidate for this procedure. However, BodyTite is not for pregnant or breastfeeding women or those with autoimmune disorders that affect healing. The ideal candidate leads a healthy lifestyle and is close to their target weight. However, BodyTite isn't just for fat reduction. Those with sagging or loose skin can also benefit from BodyTite. If you don't have time for the recovery process that liposuction requires, BodyTite is an excellent solution. It's been FDA approved for fat removal and skin tightening on the abdomen, thighs, arms, breast, waist, and knees.
Personal Consultation
Dr. Howard has won teaching awards from Northwestern and Georgetown University, and it's his privilege to share his knowledge and expertise with you. You can expect a discreet and personable consultation where you can openly discuss your goals and concerns. Dr. Howard will use this opportunity to review your medical history, examine the areas that you'd like treated, and determine what course of action will get you the results that you deserve. If BodyTite is the right solution for you, Dr. Howard and his staff will make sure that you're properly informed and prepared for your BodyTite procedure so that you have the best experience possible.
Recovery
Recovering from a BodyTite treatment may feel like a walk in the park compared to other plastic surgery procedures. However, it still requires care and attention in order to achieve the best results. It's normal for patients to feel sore after a BodyTite treatment, and you may experience mild swelling and bruising. You will have to continue wearing the compression garments that Dr. Howard recommends for up to two months, but they will help with pain and swelling. You'll be ready for low-impact activities in a week or two, and ready to resume your full work-out in a month or so. Dr. Howard will be able to give you a good idea of your recovery timeline based on your body and the extent of your procedure.
Results
BodyTite is a safe and proven aesthetic solution. It's been in use for over a decade, and none of the numerous studies and ample research have found complications or long-lasting negative side effects. Although you may notice a difference immediately following your procedure, your results will continue to get better over time. Your body will naturally flush out the dead skin cells while it continues to produce the collagen that tightens your layers of skin.
BodyTite research studies reported the most significant results in follow-up evaluations 6 months after treatment. Over time, BodyTite can result in up to 45% of tissue contraction.(4) Say goodbye to sagging skin and embarrassing body fat. BodyTite delivers real results.
Complimentary Procedures
To learn more about the other procedures that Dr. Howard performs, and how he's helped other patients, read his glowing reviews.
For patients with significant amounts of unwanted fat, BodyTite and Liposuction are a truly effective combination. When liposuction is followed by a BodyTite procedure, skin can contract in the areas where the fat was removed. The remaining fat cells are destroyed. Any disturbed blood vessels and connective tissue are coagulated with BodyTite's RF thermal energy.
Cost
There's no one like you. Every patient has different goals and a one-of-a-kind body. To get the best possible results, you'll need a customized treatment plan. Depending on your desires and physique, the extent of BodyTite treatments and amount of sessions will vary. Dr. Howard will work with you during your personal consultation to determine what course of action will best meet your needs, and then be able to give you an estimate.
FAQ
Is BodyTite painful?
Most patients experience mild soreness and swelling immediately after their procedure. BodyTite is minimally invasive, and initiates the healing process as it works, so discomfort and recovery time is much shorter than other cosmetic procedures. Wearing the necessary compression garments in the weeks following your BodyTite procedure will ease pain and swelling.
References