Liposuction
Conveniently located to serve the areas of Lake Forest and Chicago, IL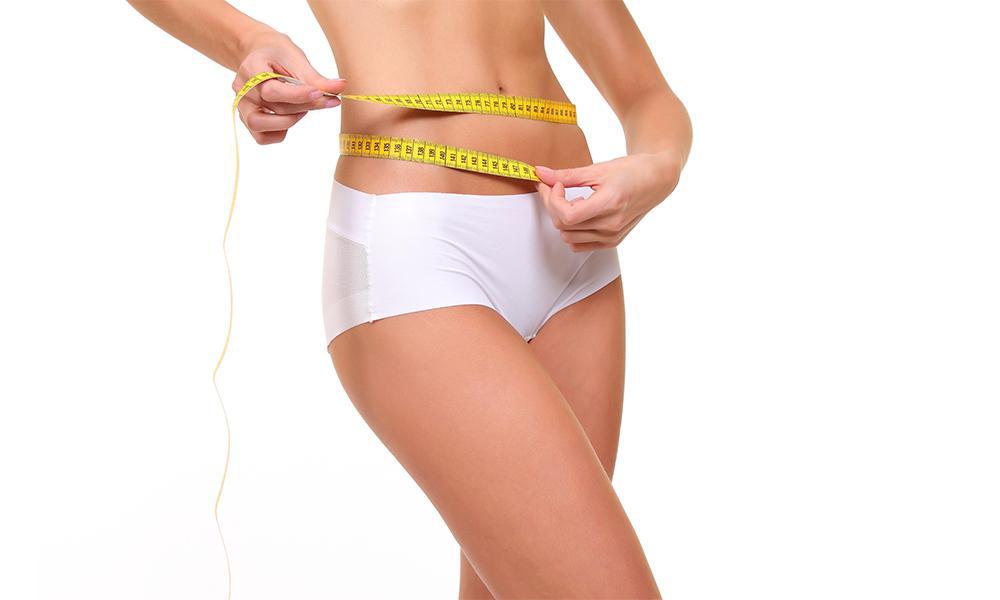 Liposuction is a body sculpting procedure that reduces visible fat in targeted locations. One of the most popular aesthetic procedures over decades, liposuction can be performed in isolation or combined with other procedures.
Shape Your Vision into Reality
Everyone needs a little help sometimes. You might be concerned because you've put in the hours at the gym and eat a nutritious diet, yet you still find annoying bulges in some location(s) on your body. This happens to the best of us. Everyone's body has certain areas where your metabolism likes to store fat (adipose). Liposuction offers a time-tested solution to remove these stubborn pockets of fat.
Michael A. Howard, MD is a board-certified plastic surgeon who specializes in body sculpting and aesthetic procedures to help you achieve the best version of yourself.
Dr. Howard believes in establishing a relationship with every patient. Understanding a patient's desired outcome is integral to achieving stunning results for cosmetic procedures. Bring any questions you have about liposuction to your consultation with Dr. Howard and he will walk you through the process. To learn more about liposuction and if it's the right procedure for your goals, call our Lake Forest office at (224) 271-4250. You may also schedule an appointment online.
About Liposuction in the Chicago Metropolitan Area
Liposuction has been proven remarkably successful over the years in achieving outcomes that empower patients. Today, patients and surgeons can benefit from decades worth of data on how to achieve optimal results from liposuction. Research finds several important parameters in determining successful outcomes. These factors include appropriate patient selection, preoperative planning, matching patients with the right technique, and the use of the most appropriate cannula and other tools.[1]
Benefits
Redefine and shape your physique on your terms
Remove pockets of fat that don't respond to exercise and dieting
Improve your overall health
Can help remove lipomas (benign fatty tumors)
Enhance a healthy lifestyle
Provide a boost in self-confidence and positive body image
Suitable Candidates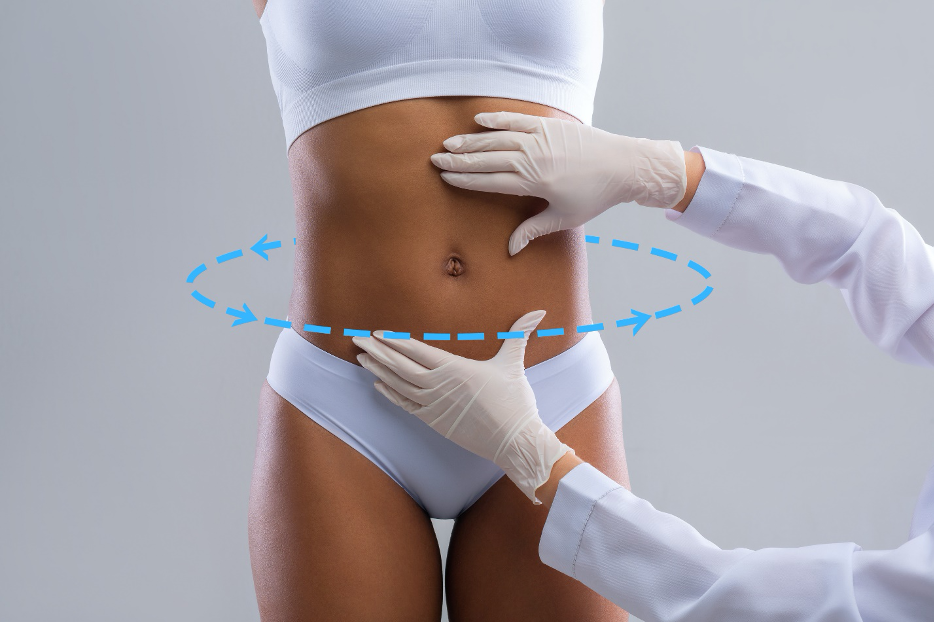 Patient selection is an important aspect of ensuring satisfactory outcomes with body contouring. Not every procedure suits every patient. Candidates for liposuction should be at or near their desired body weight, and be committed to living a healthy lifestyle. Liposuction works best as an adjunct to lifestyle choices such as regular exercise and eating a balanced diet. Candidates who are obese should first seek out weight-loss solutions before investing in liposuction. Likewise, suitable candidates should be prepared to continue healthy habits to best protect their results. Ideally, candidates should not be smokers. Smoking carries many health risks that might increase complications with any aesthetic procedure, including liposuction.
Personal Consultation
An open and honest dialogue is crucial for a successful outcome for liposuction. Both surgeon and patient must be on the same page to achieve the best results. Dr. Howard is committed to patient safety and accurate communication. After reviewing your medical history, hearing your goals and expectations, and conducting a preliminary examination, Dr. Howard will provide informative and honest answers to your questions. If liposuction is not a safe procedure for you for whatever reason, Dr. Howard will not jeopardize your health. If he feels that liposuction is not the appropriate procedure for you to achieve your goals, he will make an alternative recommendation.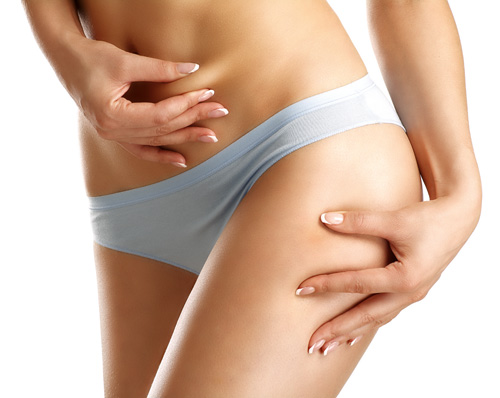 Dr. Howard was elected to the AOA Medical Honor Society, an achievement accomplished by only about 10% of plastic surgeons in the US. He has also been named by Castle Connolly as a Top Doctor. Castle Connolly is a non-profit organization focused on patient-centered health care recommendations. They are considered the gold standard in physician recommendations and ratings. These achievements speak to Dr. Howard's commitment to a patient-centered approach to aesthetic surgery that you can trust to always place your safety first.
"Dr. Howard is genuinely one of the most kind, empathetic people I have ever met, which is extremely rare in a top-rated surgeon."

Michele, Illinois.
Dr. Howard possesses the rare ability to listen and relate to patients as human beings, not customers. When considering a surgical procedure, it's important to find a doctor that truly cares about helping you accomplish your goals, not just pocketing your money. If you're ready to discover the difference a world-class surgeon such as Dr. Howard can make, please call our Lake Forest office at (224) 271-4250. You can also book a consultation online.
How to Prepare for Your Liposuction Procedure 
Discuss your expectations – it's important that you and the doctor are on the same page
Mention all important information – please share your medical history and medication for your consultation to ensure the doctor has all relevant details
Ask any questions – we are here to help you understand the process
Avoid blood-thinning medication – during your consultation, discuss any medication you are taking
Stop smoking – smoking inhibits optimal circulation and should be avoided
Refrain from cram dieting – you want your body healthy before liposuction
Enlist a caregiver – you should not drive to and from your procedure
Prepare your recovery space – set yourself up for a comfy recovery by preparing your space in advance
Don't shave in the 24 hours prior to the procedure – shaving right before liposuction can lead to ingrown hairs
Wear comfortable clothes – tight clothes will be uncomfortable after your procedure Wear something loose and save the form-fitting clothes for after your recovery
Fill all your prescriptions in advance – you don't want to go into the pharmacy after your procedure, so fill your prescriptions in advance
Procedure
During liposuction, Dr. Howard will make a small, strategic incision to access the area to be reshaped. He uses a small suctioning device to remove excess fatty deposits from specific areas of your body. This targeted removal of fat (adipose) tissue will improve the appearance and contours of the treated area. Liposuction can be performed as a stand-alone procedure or in combination with other surgery, such as abdominoplasty, to achieve more comprehensive body sculpting.
Recovery & Aftercare
Recovery from liposuction is relatively straight-forward. Surgical swelling should disappear within several days to a few weeks. Your recovery will occur in stages. In general, patients should eat nutritious foods, stay hydrated with low-carb beverages, receive lymphatic massage, attend your follow-up appointments, avoid tight-fitting clothing. Avoid taking a bath until you have healed completely.
First few days – wear a compression garment, take any prescription meds, get rest, limit physical activities but make sure to take daily walks and don't just stay sedentary.
1-2 weeks – You can return to work, but avoid strenuous activities. Continue wearing a compression garment as instructed.
2-5 weeks – Any discomfort should have subsided. Your incisions should be healed and you can engage in moderate exercise after 3-4 weeks after you clear it through Dr. Howard.
6+ weeks – All swelling and bruising should have subsided. No more need to wear compression garments. Most patients can resume strenuous exercise.
Results
Liposuction is a great body sculpting procedure because the results are immediately visible. A 2020 survey of patient outcomes found liposuction continues to rank as a very safe procedure with high ratings of patient satisfaction.[2] Another survey of self-reported patient review websites and social media found that liposuction received the highest patient satisfaction ratings among minimally invasive fat reduction procedures.[3]
Complementary Procedures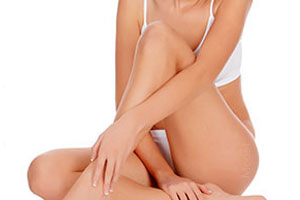 Liposuction can be performed as a stand-alone procedure or in combination with other surgery, such as abdominoplasty, for more comprehensive body sculpting. Some patients might also be interested in a mommy makeover, which includes liposuction among other procedures. 
How Much Does Liposuction Cost in Chicago?
Liposuction doesn't have a fixed price. The price depends on the location being targeted and the nuances of a patient's situation which might affect ancillary costs. After your consultation, when Dr. Howard can assess your unique circumstances, he can provide you with an accurate price estimate. Please note that Dr. Howard firmly believes in no hidden costs. Everything will be explained to you outright after your consultation.
FAQ
What are compression garments?
Elastic compression garments are designed to reduce bleeding immediately following surgery and reduce swelling in the weeks after surgery.
What is tumescent liposuction?
Tumescent liposuction uses tumescent local anesthetic as a part of the procedure to reduce discomfort and reduce the risks.
Is liposuction a treatment for obesity?
By itself, liposuction is not a treatment for obesity. Depending on the individual case, liposuction may be included in a comprehensive weight-loss surgery but it should never be considered as a solo weight-loss procedure.
How long is the postoperative recovery right after the procedure?
Liposuction requires only minimal recovery right after the procedure. Most patients are released to their caregivers about 30-45 minutes after the procedure.
References
Tabbal, Geo N.,Ahmad, Jamil, Lista, Frank, Rohrich, Rod J. (2013). Advances in Liposuction, Plastic and Reconstructive Surgery Global Open: November 2013 – Volume 1 – Issue 8 – p e75 doi: 10.1097/GOX.0000000000000007
Lipp MB, Butterwick K, Angra K, Chunhara C, Goldman MP. (2020). Evaluation of Long-Term Outcome and Patient Satisfaction Results After Tumescent Liposuction. Dermatologic Surgery: Official Publication for American Society for Dermatologic Surgery [et al.]. Oct;46 Suppl 1:S31-S37. DOI: 10.1097/dss.0000000000002498
Talasila S, Evers-Meltzer R, Xu S. (2018). Social Media Ratings of Minimally Invasive Fat Reduction Procedures: Benchmarking Against Traditional Liposuction. Dermatologic Surgery: Official Publication for American Society for Dermatologic Surgery. Jul;44(7):971-975. doi: 10.1097/DSS.0000000000001509