Breast Reconstruction
Conveniently located to serve the areas of Lake Forest and Chicago, IL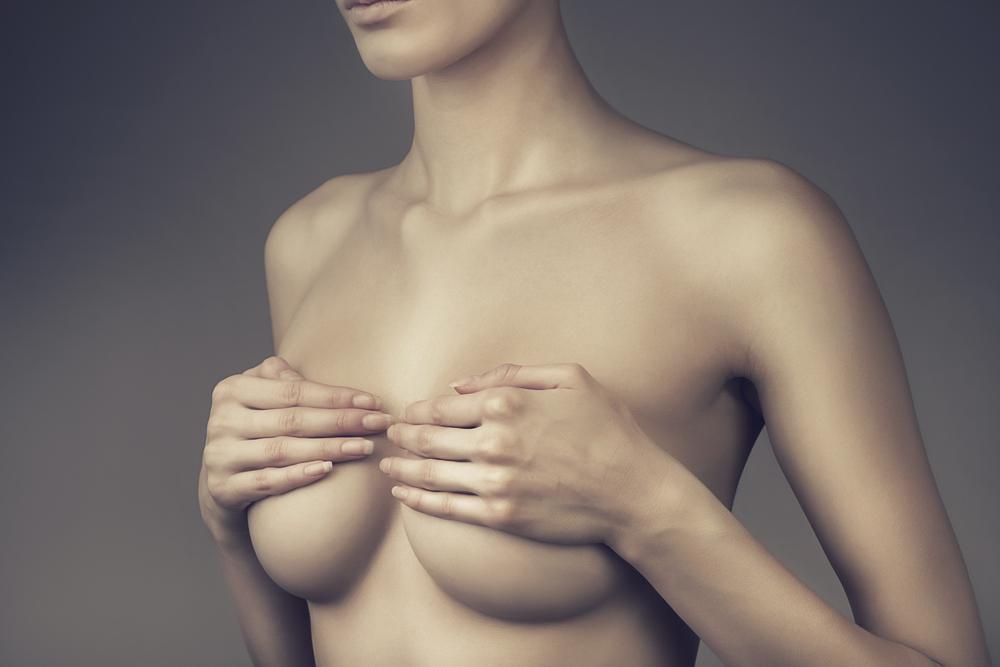 Breast reconstruction is a plastic surgery procedure undergone after mastectomy and lumpectomy procedures. Breast reconstruction can restore a woman's figure to a preoperative state and provide a resurgence of self-esteem.
Your Breast Reconstruction Specialist
Battling against breast cancer or another genetic condition is never an easy experience. Sometimes, self-confidence and morale can take a hit. Breast reconstruction can often help restore confidence and a positive body image during these tough times.
Michael A. Howard, M.D. is a board-certified plastic surgeon and one of the few specialists that regularly performs microsurgical breast reconstruction. Dr. Howard offers a full suite of breast reconstruction options that incorporate all the latest advances in reconstructive and plastic surgery. When considering breast reconstruction, it's important to take a surgeon's experience and specialization into account. A member of the AOA Medical Honor Society, Dr. Howard can offer you unparalleled expertise when discussing your options on reconstruction. To set up a consultation with Dr. Howard, please fill out our online contact form or call our Lake Forest office at (224) 271-4250.
About Breast Reconstructions in Chicago
When a woman receives a diagnosis of breast cancer or finds they have a high-risk genetic mutation, her breast surgeon may recommend complete removal of the breast tissue, known as a mastectomy. Plastic surgeons may then be able to replace the missing breast tissue to restore the shape and volume of the breast.
We commonly say that breast reconstruction is a process, not a procedure. This highlights the stepwise nature of reconstruction, not just "one and done", needed to achieve optimal results for each individual woman.
Today, reconstruction methods may be divided into two general categories: implant-based or autologous based (using your own tissue).
Before and After Photos
Benefits
Improves body image
Boosts self-esteem
Aids in psychological recovery after surgery
Potentially increases survival[1]
Eligible Candidates
Any woman that must undergo a mastectomy or lumpectomy for cancer or other genetic causes is a candidate for breast reconstruction. If you must have a mastectomy or lumpectomy, your consultation with a reconstructive surgeon will be integrated into the process. Dr. Howard can participate in discussions with your other specialists and surgeons and help formulate a comprehensive strategy for your reconstruction, whether it's immediately following your mastectomy/lumpectomy or delayed.
Your Confidential Consultation with Dr. Howard
The most important quality any reconstructive surgeon should have is excellent communication skills. Without great communication, misunderstandings can occur. Dr. Howard focuses on listening to all his patient's needs and is committed to providing the most accurate and up-to-date information. A consultation with Dr. Howard focuses on understanding each patient as an individual. What are your goals, expectations, and desires for reconstructive surgery? Dr. Howard can make the best recommendations only after he understands you as a person. Every patient will have different goals for reconstructive surgery. Dr. Howard is part of your support structure. He's here to walk you through your options and help you select the best solution for you. Please feel comfortable taking all the time you need. You don't have to make a decision during your consultation and you can even delay your reconstruction until a later date. Dr. Howard will work with you, whatever you may decide.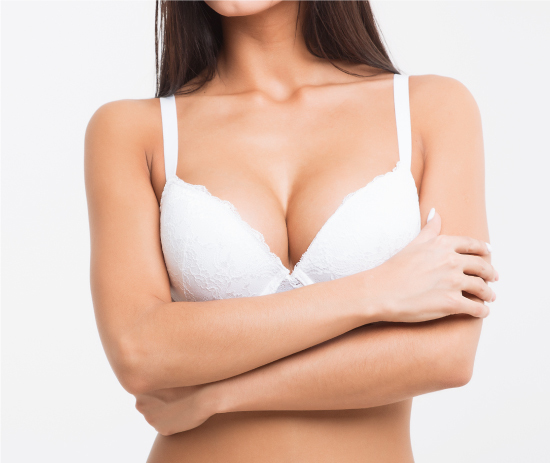 Few surgeons have the expertise in breast reconstruction that Dr. Howard possesses. At the Sloan-Kettering Cancer Center, he completed specialized Fellowship training in Breast Reconstruction & Microsurgery. He studied under renowned breast reconstruction specialists Dr. John Bostwick and Dr. Scott Spear. He has co-lead an instructional course on nipple-sparing mastectomies at the annual meeting of the American Society of Plastic Surgeons. He's also been invited to serve on the Medical Expert Panel for Bright Pink, a non-profit focused on the women at high-risk for breast cancer.
Preparing for Breast Reconstruction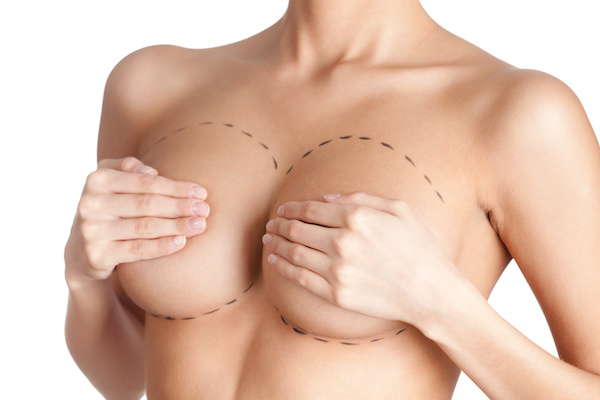 Preparing for breast reconstruction may seem daunting, but with a compassionate doctor such as Dr. Howard involved, the process will not feel like such a burden. Dr. Howard can provide any information you need to help you through the complex and difficult decisions you have to make.
Immediate vs. Delayed Reconstruction
Breast reconstruction can either be performed at the same time as the mastectomy ("immediate reconstruction") or some amount of time after the mastectomy ("delayed reconstruction"). Regardless of the timing, it is important to know that both timelines often require multiple steps to achieve the best cosmetic result. A surgical timeline plan will be individualized based on the treatment plan for each woman. Fortunately, the aesthetic results of the reconstruction are not affected by delayed surgical timing.
Enhanced Recovery After Surgery Protocols (ERAS)
Recently, protocols have been introduced to optimize patient care and recovery during the surgical process. Enhanced recovery pathways (ERP) or "enhanced recovery after surgery" (ERAS) protocols involve specialized anesthesia techniques and coordinated perioperative patient care efforts to reduce surgical stress and postoperative pain.
This protocol results in a much more comfortable patient experience during surgery and a faster recovery with lower complication occurrence.
Dr. Howard was one of the first plastic surgeons in Chicago to implement these new techniques within an aesthetic and reconstructive breast surgery practice. His results were published in the International Open Access Journal of the American Society of Plastic Surgeons.[2]
Types of Breast Reconstruction
Reconstruction can be accomplished in one of two ways:
Implant-Based Reconstruction
Implant-based reconstruction involves the use of a breast implant to replace the missing breast volume. This process may initially involve a temporary breast implant, known as a tissue expander, placed in the chest area to create additional space. The expander is replaced a few months later with the final implant. Implant-based reconstruction may be partially delayed, in which case the tissue expander is used.
Natural Reconstruction or Flap Reconstruction
The second method, autologous reconstruction, transfers a woman's own tissue from another part of her body to recreate the appearance of a "natural" breast. This type of procedure is commonly called "flap" reconstruction and consists of several different methods. The type of flap reconstruction used will be selected on a patient by patient basis which will be discussed at the time of consultation.
Both methods have challenges and opportunities. If you are considering breast reconstruction, consult with a plastic surgeon to thoroughly discuss each option. Together, you will be able to create an individualized treatment plan tailored to you. Breast reconstruction consultation with a plastic surgeon should involve a thorough consideration of each option.
How Long Does Recovery Take?
Everyone recovers from a major surgery like breast reconstruction at their own pace. Some factors that will affect length of recovery are whether the reconstruction was performed together with the mastectomy/lumpectomy and the type of reconstruction. Usually, it takes 6-8 weeks for swelling and bruising to abate. Patients can then begin resuming normal activities. Full healing can take up to two years so make sure to attend all your follow-up appointments so Dr. Howard can monitor your recovery and make any adjustments as needed. Some factors, such as smoking, can increase the risk of complications and lengthen the recovery period. Patients are advised to stop smoking at least 3 weeks before the procedure and not resume.
Meaningful Results
The best way to preview results from a delicate procedure such as breast reconstruction is to view a comprehensive portfolio of before-and-after pictures, peruse reviews from former patients, and if possible, ask your surgeon if you can contact a former patient with any additional questions you might have. Plastic and reconstructive surgeons should always be willing to produce this information so that patients can make an informed decision. Studies have shown that patients who undergo breast reconstruction experience greater satisfaction with their appearance and higher quality of life scores than those without reconstruction.[3][4]
How Much Does Breast Reconstruction Cost?
Every insurance plan that covers mastectomies is required by federal law to also cover breast reconstruction. If you have any questions about your insurance coverage, Dr. Howard's staff would be happy to help you work with your insurance provider to ensure you receive the coverage you deserve.
FAQ
How should I sleep after breast reconstruction?
After reconstruction the best position to sleep is on your back. It's best to keep your back elevated to a degree by sleeping in either a reclining bed or by propping your back slightly with pillows. If you can't, for whatever reason, sleep on your back, you can sleep on your side using pillows to support your reconstructed breasts and cradle your body.
References