Breast Revision Surgery
Conveniently located to serve the areas of Lake Forest and Chicago, IL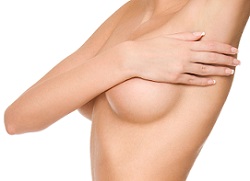 Breast implant revision is a cosmetic procedure to remove previous implants or to revise an existent breast augmentation procedure. Since breast implants are not lifetime devices, breast implant revision is an essential step in your long term aesthetic ambitions.
Restore Your Aesthetic Vision with Breast Implant Revision
Unfortunately, some women who have previously undergone breast augmentation or reconstruction with implants experience some degree of chronic discomfort or pain following their surgery.[1] When this discomfort or pain becomes life-limiting, revision surgery may be considered.
Reasons for Breast Implant Revision
Capsular Contracture
Neuroma
Implant Position Change
Implant to DIEP
Dr. Michael Howard likes to take the long view because he understands that beauty is a lifelong enterprise. Exchanging, upgrading or removing a woman's breast implants is simply part of the comprehensive process of providing his world-class plastic surgery procedures to his Chicago-area patients. Contact our office in Lake Forest, IL, to schedule your personal consultation with Dr. Howard. Call (224) 271-4250 to speak directly with one of our helpful representatives. 
Before and After Photos
Benefits
It should come as no surprise to most that Breast Enhancement is one of Dr. Howard's most popular procedures. What isn't so well known is the maintenance and upkeep that breast implants require in order for a patient's results to remain safe and satisfying for many years to come. In addition to annual check-ups to ensure your implants are still functioning properly, breast implant patients must also periodically refresh their augmentation procedure with a new pair of implants.[2] Breast implant revision provides a golden opportunity to improve the results of their existing surgery. Dr. Howard may also remove the implants entirely when a woman's sense of style and personal aesthetic philosophy may have evolved as she has gotten older. 
Below, we detail some of the most common reasons women seek breast implant revision with Dr. Michael Howard.
Capsular Contracture
When an implant develops a second, tight layer of scar tissue surrounding the implant, this condition is known as capsular contracture. Several surgical techniques exist to address this scar tissue, including removal of the scar tissue, allograft insertion or anatomical correction.[3]
Neuroma
During any surgical procedure, inadvertent injury, stretching or division of small nerve branches is possible. In most situations, the nerve recovers and there are no long-lasting side effects. Infrequently, this nerve injury will result in scar tissue formation in or around the nerve branch, called a "neuroma." In these rare instances, Neuroma can be quite painful. This painful condition may be relieved by identifying the affected nerve and transposing it into nearby muscle in a procedure known as targeted muscle reinnervation.
Implant Position Change
Historically, the primary technique for reconstruction and augmentation had placed the implant beneath the pectoralis muscle. In some women, the implant in this location creates an abnormal stretch on the muscle and pressure on the chest wall which leads to discomfort. This condition may be relieved by repositioning the implant from behind to in front of the pectoralis muscle.
Implant to DIEP
Some women who previously underwent implant reconstruction and experienced one or more of the complications noted above may wish to convert to an alternative type of reconstruction. In these situations, it is possible to remove the implants and perform a simultaneous DIEP Flap Breast Reconstruction. While this is a slightly larger procedure than a simple implant revision, many women find that replacing the implant with soft, warm, living tissue is well worth it.
Candidates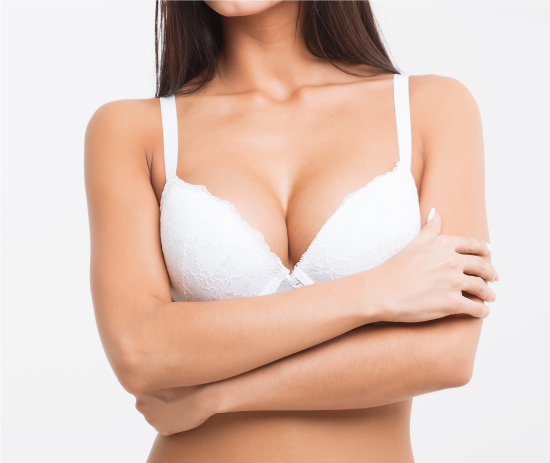 Breast augmentation revision candidates are women who have undergone breast augmentation at some point in their past. These women may be experiencing some of the complications described above. Some women report discomfort while exercising because of the size, shape or placement of their implants. On rare occasions, qualified candidates' annual health screening has revealed an implant rupture. Much more frequently, the aging implants show enough wear to warrant a timely and strategic refresh of the patient's breast augmentation. Poorly placed breast implants may put pressure on the chest and restrict breathing. They can cause pain in the breast tissue as your skin and muscle strain to accommodate a poorly placed or malfunctioning implant.
How Long After Breast Augmentation Can I Have a Revision?
Dr. Howard recommends that his breast implant revision patients wait at least six months after their initial breast enhancement surgery before seeking to make a change. This will allow the body a chance to heal from the original procedure, including letting swelling and other symptoms fully resolve.
Your Private Consultation with Dr. Michael Howard
Dr. Michael Howard is regionally recognized for his expertise in breast enhancement, reconstruction and implant revision surgery. When you visit his practice in Lake Forrest, IL, know that you are consulting with one of Chicago's best plastic surgeons. Dr. Howard and his team offer the most advanced surgical options for breast reconstruction. In fact, their center is one of the few in the U.S. that are routinely performing microsurgical breast reconstruction. Contact us to schedule a confidential consultation at our Chicago-area offices. Call (224) 271-4250 to start the conversation.  
Preparation & Procedure
If you are a qualified candidate for breast implant revision surgery, Dr. Howard or one of his team will provide you with personalized preparation instructions to help you get ready for the day of your surgery. These instructions are tailored to the individual, but they may include directions to cease a medication regimen that can increase bleeding or impair the healing process. Dr. Howard may request that you stop smoking. He might also indicate a sequence of common sense steps to help you get ready for your recovery, such as arranging for a ride home with a trusted friend or family member on the day of your surgery.
Breast implant revision requires Dr. Howard to trace your original incisions so that he can have unfettered access to the errant implants. After removing them, he will either stitch closed the surgical site immediately or he may alter the space inside your breast pockets to make them more receptive to the new implants. A significantly larger replacement necessitates some excavation to fit snugly into place. And, depending on the unique needs of your body, both larger and smaller implants may need some extra support to compensate for lax skin or an increased load.
Recovery & Results
Immediately following your breast implant revision surgery, your breasts may look slightly deflated. This result is because the weight of the breast implants stretches the tissue and causes changes in the rib area. In order to avoid unsightly skin laxity, many of Dr. Howard's patients choose to have a breast lift (also known as mastopexy). A breast lift can correct saggy skin at the chest. 
How Much Does Breast Revision Surgery Cost in Chicago?
At your personal consultation, Dr. Howard and his stellar staff will conduct a physical examination and brief intake interview to become more acquainted with your case. Your consultation concludes when we present our comprehensive treatment plan that is tailored to you. At this time, we will be best able to quote you an accurate cost. 
FAQ
Is breast implant revision painful?
Breast implant revision surgery can cause post-operative discomfort and recovery time that is similar to that of the initial breast augmentation. The symptoms of recovery typically include some pain, as well as stiffness in the surgical site, swelling, bruising and itching while the site heals. If larger implants were placed, the skin around the breasts may feel tight as the body adjusts to accommodate the increase in size.
Is breast revision more expensive?
Since most plastic surgery procedures are customized to the individual, the exact range of costs for both breast enhancement and implant revision are difficult to compare. However, the cost of breast implant revision will generally be higher than that of the initial breast augmentation. In addition to being more complex than the augmentation procedure, breast implant revisions often require a lengthier surgery.
What are the early signs of capsular contracture?
As you recover from your initial breast enhancement surgery, your plastic surgeon should properly inform you to remain vigilant against the signs of capsular contracture. Capsular contracture is a complication associated with breast augmentation that may first be noticed as a high-riding or misshapen breast. As firmness increases, the breasts may feel tight or even painful, especially when you are lying on them. 
References
What to Know About Breast Implants. (n.d.). Retrieved January 2, 2020, from https://www.fda.gov/consumers/consumer-updates/what-know-about-breast-implants.
Goodman, C. M., Cohen, V., Thornby, J., & Netscher, D. (1998). The Life Span of Silicone Gel Breast Implants and a Comparison of Mammography, Ultrasonography, and Magnetic Resonance Imaging in Detecting Implant Rupture. Annals of Plastic Surgery, 41(6), 577–586. doi: 10.1097/00000637-199812000-00001
Boháč, M., Danišovič, Ľ., Koller, J., Dragúňová, J., & Varga, I. (2018). What happens to an acellular dermal matrix after implantation in the human body? A histological and electron microscopic study. European Journal of Histochemistry, 62(1). doi: 10.4081/ejh.2018.2873